Most anticipated upcoming phones in the second half of 2016
26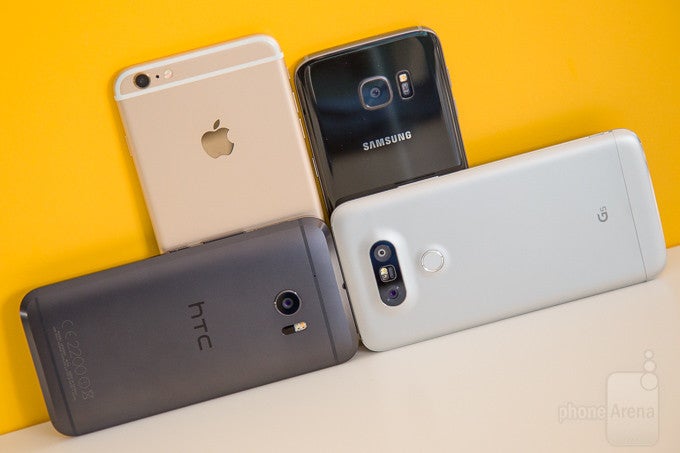 With the first half of the year behind us, we're in for a treat in the second half of 2016: the fall-winter season is traditionally the strongest one and most phone makers are waiting for the summer months to end to unveil their latest and greatest gadgets.
Of course, Apple is expected to be the big highlight with its yearly update of the iPhone series, but it's far from the only new gadget maker that is worth considering.
With iPhone sales falling behind Samsung Galaxy S series phones in the United States in the past quarter, and a growing number of Android users across the globe, one can expect big things from the likes of LG, HTC and others as well. We already know a lot about the most exciting upcoming phones of the second half of 2016, so with no further ado, here's the full list.
#1: Samsung Galaxy Note 7
Announcement date: August 2nd
Probably the most anticipated Android phone launching in the second half of 2016 is the Samsung Galaxy Note 7. With a big event scheduled for August 2nd in New York City, Samsung is expected to go big with the Note 7, big enough that it has skipped the Note 6 name and goes for Note 7 after last year's Note 5.
The Samsung Galaxy Note 7 is expected to feature a 5.7-inch Quad HD Super AMOLED display, a new iris scanner along with the fingerprint recognition tech. In the United States, it is said to be powered by the Snapdragon 821 system chip, while worldwide, it will be equipped with Samsung's own Exynos 8893 SoC. Samsung is also expected to double up on the storage in the base model: the Note 7 should have 64GB of internal storage. It's also expected to feature a dual curved edge design and no flat version, and it could be the first Samsung phone to resign the microUSB port in favor of USB-C. Finally, it's also said to have a 12-megapixel camera with the great Dual Focus camera tech as in the S7 series.
#2: Apple iPhone 7 and iPhone 7 Plus
Expected announcement date: September 13th
No list of upcoming phones would be complete without the most successful phones of all time: the Apple iPhone series. In a weird year for Apple, the company is expected to break the mold and rather than giving us a new iPhone design every two years, it is sticking with the same iPhone 6 design language for a third year straight.
Nonetheless, there is a lot to look forward to in the 2016 Apple iPhones (we refer to them as the iPhone 7 and 7 Plus, but chances are they could end up being something like an iPhone 6GS of sorts): a brand new Apple A10 system chip, a new camera system, and the feared removal of the 3.5mm headset jack. We would not mind a battery boost as well, but hold your horses for major changes: those are likely to come for the 10th edititon of the iPhone that is due in late 2017.
#3: Google Nexus Sailfish and Marlin
Expected announcement date: Fall 2016
Flying much lower under the radar, Google Nexus smartphones still have a loyal and devoted following. For a good reason: they feature outstanding value for the money, no-bloatware software and come with the promise of quick updates.
This year, Google seems to have partnered with HTC to work on the new Nexus handsets. Codenamed HTC Sailfish and HTC Marlin, the phones are expected to carry a premium metal body and come in two sizes: the Sailfish should be a 5" phone, while the Marlin is expected to be a 5.5" device.
With a top-end system chip on board (likely a Snapdragon 82x), a 12-megapixel rear camera, a fingerprint scanner on the back, and fairly large batteries, the new Nexus phones definitely seem like two alluring high-end devices. Of course, the best part of owning a Nexus phone is to be first in line for new Android updates, and having a clean version of Android is one great asset.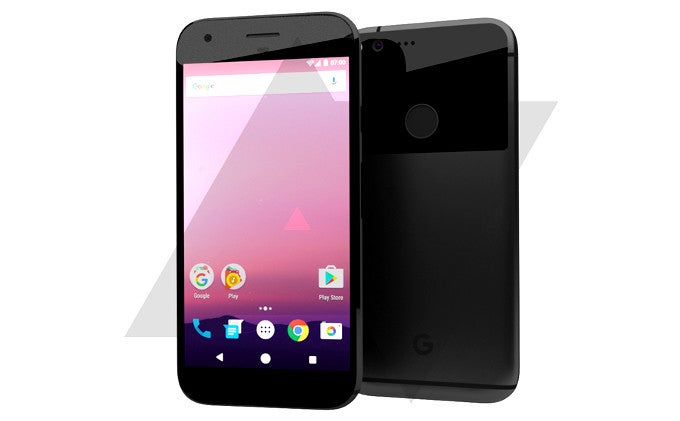 2016 Google Nexus phone renders
#4: Two Nokia Android phones
Expected announcement date: Late 2016 / Early 2017
We've been hearing this for a long while: Nokia is staging a comeback. Once it agreement with Microsoft expires in late 2016, the company will be free to use its brand name for smartphones, and whispers say that it is preparing not one, but two new Android-based phones that will carry some of the old-time Nokia DNA.
What's not so sure is the release date: we've been hearing about a late 2016 launch to coincide with the strong Holiday season, but recent rumors mention that the company might not be ready so fast and take its time until early 2017. The two phones in the making will likely be premium phones at two different sizes, and while they will carry the Nokia brand, the devices are said to be made in China.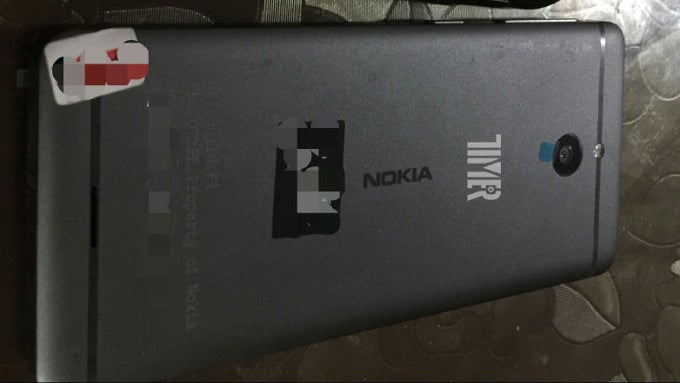 Leaked picture of a Nokia Android phone
#5: LG V20
Expected announcement date: September 2016
The LG V10 was an interesting phone: way larger than conventional phones, with a strange dual-screen setup (a small secondary ticker display on top and a regular, 5.7' one), and a utilitarian design, it stood out. It also stood out with its camera that captured some stunning looking images that are still often quoted to be the best pictures taken on a phone.
That's why the rumor of an upcoming successor to the phone are really interesting. The device is said to be named LG V20, and it's expected to be equipped with a top-rate chip, a further improved camera and the typical for LG slightly lower price tag.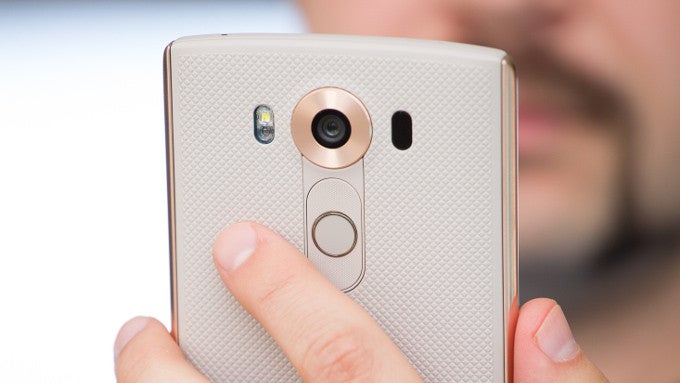 Last year's LG V10
#6: BlackBerry Argon
Expected announcement date: October 2016
Despite its financial woes, BlackBerry is not giving up on phones. In fact, it's got three new models in the lineup: and the BlackBerry Argon is said to be the best of them all.
This upcoming phone is said to have no keyboard, but instead look a lot like most modern smartphones. A BlackBerry keyboard equipped device is also said to be in the making, but that phone is rumored to make it later this year or early in 2017. The Argon, on the other hand, is said to be a 5.5-inch phone with a 21-megapixel camera and top-level hardware. There should also be a sprinkle of BlackBerry magic to make this one special, but we're yet to find out what that would be.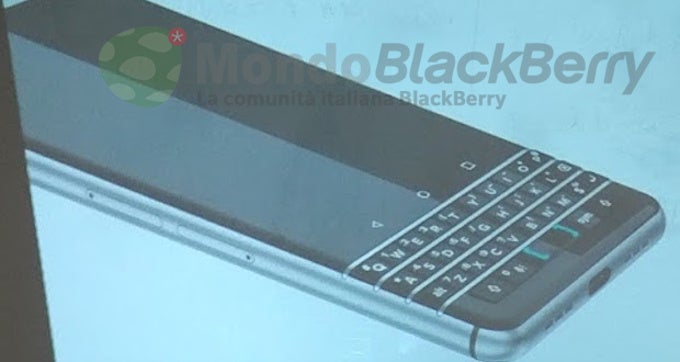 Leaked picture of another upcoming BlackBerry phone, the BlackBerry Roma
#7: Sony Xperia X2
Expected announcement date: Fall 2016
Sony is on an aggressive timeline with its Xperia series, and it seems that a new Xperia flagship is in the works and coming this fall. The device, codenamed Xperia F8331, features glass that is ever so slightly curved to the sides. The front-facing speakers and the NFC at the top front are also in check.

At the back, there seems to be a fresh new layout for the dual LED flash, as well as what looks like a separate panel at the bottom that serves an yet unknown purpose. Speculation has it that the Xperia F8331 features a metal back and the bottom panel is actually an antenna cutout. A USB Type-C port can be seen at the bottom, which will be a first for Sony; there's also a 3.5mm clearly visible at the top of the phone. The side-positioned power button seems like it could be boasting a fingerprint scanner, akin to the Xperia Z5 lineup and all Xperia X phones that are not sold in the US.