Morgan Stanley sees strong Q4 iPhone sales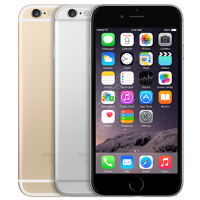 U.S. brokerage firm Morgan Stanley, whose analysts are usually right on when it comes to predicting iPhone sales, says that Apple will sell 67 million units of its smartphone during the calendar fourth quarter. The period, which runs from October through December, constitutes Apple's fiscal first quarter of 2015.
Morgan Stanley analyst Katy Huberty says that China has been a hotbed of strong iPhone demand this year. She notes that demand in the country is running at three times the global year-over-year increase in growth. U.S. growth in iPhone sales in 2014 compared to 2013 is running at around the global pace, while sales in Japan and France are under the global year-over-year growth rate. The analyst expects Apple to bring its inventory up a week so that its sales channels will hold 5 to 7 weeks worth of iPhones.
Huberty's forecast of Q4 iPhone sales falls under an estimate made by KGI's Ming-Chi Kuo,
who predicted sales of 71.5 million units for the fourth quarter
. Kuo sees the 4.7-inch
Apple iPhone 6
outselling the larger 5.5-inch
Apple iPhone 6 Plus
by a 2 to 1 margin during the quarter. Huberty did not break down her sales prediction by individual models.
Recently, Apple has been able to balance the strong demand for its new models, with supplies. Lead times for most
iPhone 6
and
iPhone 6 Plus
versions ordered from the online Apple Store,
has been reduced to 1 business day from 3 to 5 business days and longer
just two weeks ago.
Apple iPhone 6
Apple iPhone 6 Plus
Thanks for the tip!
source:
SeekingAlpha