Morgan Stanley: Apple iPhone mini could triple Apple's share in China
10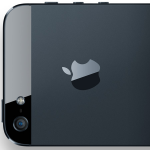 Big American brokerage house Morgan Stanley told clients on Tuesday that Apple could
triple its market share in China
by launching a low priced Apple iPhone mini in the country. The analysts at Morgan Stanley see the device priced at $330, and while tripling market share is great in any country, it is even more so in China which is the world's largest smartphone market. Analyst Katy Huberty says that prices are stabilizing in the country, giving Apple a chance to cut prices, grow market share, and make more money.
The world's largest carrier, China Mobile,
has never carried the Apple iPhone
because of the mobile operator's proprietary 3G network. But Huberty sees Apple able to work out a deal to sell the Apple iPhone mini for China Mobile's TD-SCDMA network and that would add another
20% of the Chinese smartphone market
to the 10% that the Apple iPhone 5 already owns.
$330
would allow Apple to be competitive with Chinese upstarts like ZTE, Huawei, Lenovo and Coolpad. Even assuming low 40% gross margins and a 1/3 iPhone cannibalization rate, an Apple iPhone mini makes money for Apple. For example, if the iPad mini were to launch in China this year, Apple's gross profit margin would
drop 2 percentage points
to 49%, but the additional volume would
raise gross profits by an additional $2.4 billion
.
What would be required to get this going would be the launch of a lower priced Apple iPhone mini, passing legislation to allow mobile numbers to be ported over between carriers in China, and a deal between China Mobile and Apple that allows the iPhone to be
used on the operator's proprietary network
. Both Apple and China Mobile have tried since 2009 to work out a deal, with the last such meeting taking place last month when
Tim Cook visited the CEO of the carrier
.
Long time Apple executives are not used to cutting prices and making up the difference on volume. But a low priced iPhone could take Apple in a new direction and not just in China. If Apple sees that it is able to make up for the lower profit margin by selling more product, it could be one of those light bulb turned on moments that could give Apple a second wind and make it a dangerous competitor once again.
source:
AppleInsider