This core Google app finally gets Dark theme on more phones running Android 10
9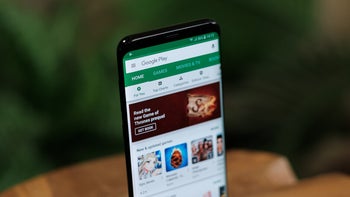 Stop us if you've heard this one before; the Google Play Store Dark theme update is rolling out right now. Actually, the feature is being made available to more models running Android 10. You might recall that
last month we told you that Dark theme was being made available to the Google Play Store
on certain handsets. Google's Android app storefront and Gmail are two of the apps that Android users have been anxiously waiting to apply Dark theme on. The inverted white text on a black background has yet to show up in Gmail on our
Pixel 2 XL
running Android 10, but we can tell you for sure that it has arrived for the Play Store.
The Google Play Store will follow the system-wide setting you have chosen for Android 10 on your phone. So if you have Dark theme toggled on, the Play Store will follow suit. On Android 10, go to
Settings
>
Display
>
Dark theme
. Besides protecting your eyes from the retina melting white background, Dark theme's black background also won't disturb others at night or in a dark room. And on phones sporting an AMOLED screen, using Dark theme might save you a little battery life. That's because unlike LCD displays that are always backlit, AMOLED screens create the color black by turning off pixels in the appropriate spots; a turned off pixel does not draw power from the phone's battery.
If Google does plan on offering a Dark theme for the Play Store to those using Android 9 and older, it will have to add a separate toggle switch to the app's settings. That's because only Android 10 offers the system-wide Dark theme. Android users aren't the only ones with a system-wide Dark theme this year. Apple brought native Dark theme to iOS 13 and iPadOS.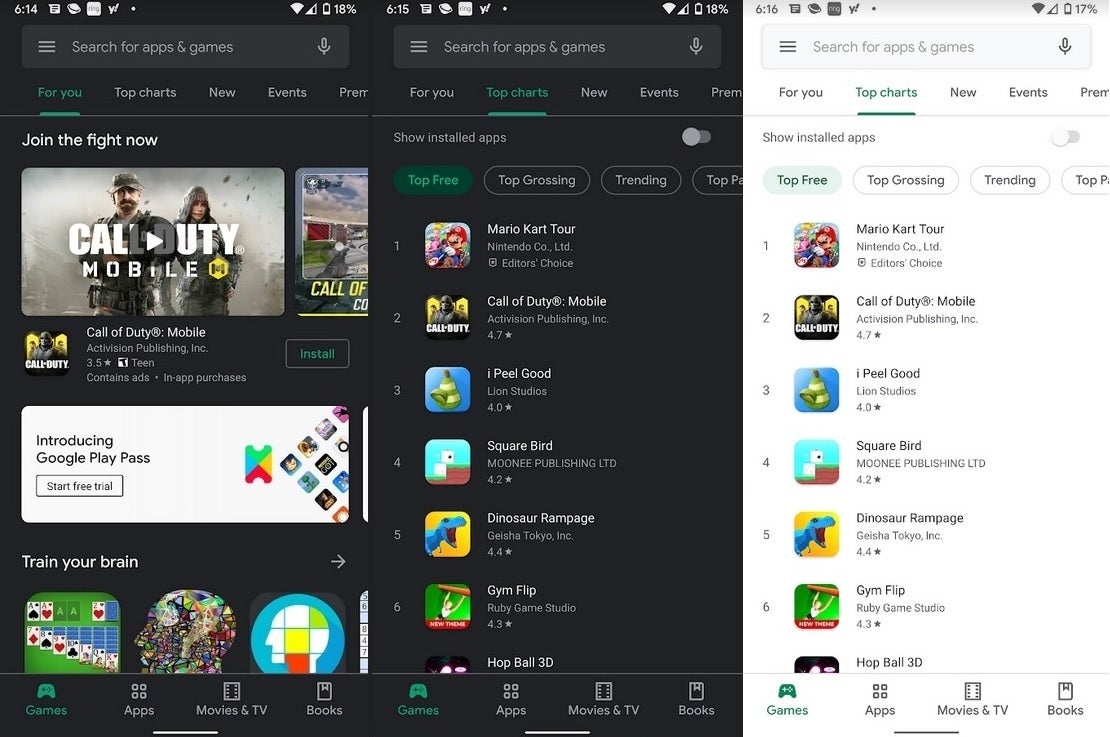 Dark theme comes to the Google Play Store. Hallelujah
Google is apparently pushing out the Dark theme update to the Play Store and Gmail through a server-side update. This means that as long as you have the latest version of each app installed on your phone, all you can do is sit back and wait. It also might help to have a phone running Android 10.