More personalized mobile ads are on their way thanks to Apple's "inferring mood scanner" patent
5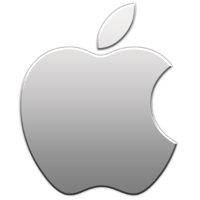 It seems that Apple has filed a patent application for a tool that is "inferring user mood based on user and group charasteristics data". This will aid the Cupertino giant in "improving targeted content delivery", which basically means that the company seeks to enhance the way ads are being shown to you. This patent application might be tightly related to Apple's growing interest in mobile payments, which we informed
you about almost a week ago.
Apple's recent filing for the "mood scanner" tool states that it will monitor your "mood-associated" data – everything you browse, share, or view through your mobile device will be used in order to generate information about your current mood status. In addition, this data can be inferred from "a digital media item, a social networking activity", or even "an invitational content item response". The time of day and the user's current location will also be among the factors that affect the "mood scanner". After the tool gathers enough information, it will produce a baseline mood profile. This profile will be used to "deliver content that is selected, at least in part, based on the inferred mood".
"However, even though an individual's overall profile indicates that the individual is likely to be receptive to the targeted content, there are many other factors that can affect an individual's responsiveness at a particular point in time. For example, if an individual is pre-occupied or unhappy, the individual may not be as receptive to certain types of content."
-the patent filing claims.
If the tool fails to infer your current mood, it will simply ask you how you feel at the current moment. But this can lead to "user aggravation", the application says, so it will first try to define your emotional status by the data it succeeds to collect.
Thankfully, Apple's patent filing states that users will be able to select whether to share their personal data with the tool or not. It is also said that should users "opt out of participation", the mood scanning feature will still work with "a bare minimum amount of personal information", or no such sensitive data at all.
source:
USPTO
via
Pocket-lint