More layoffs at RIM as it aims to cut costs
11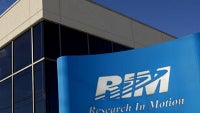 Almost exactly a year after Research In Motion announced its starting to lay off its employees to cut costs, the BlackBerry maker is now expected to
slash up to 6,000 more jobs
as its situations only worsened in the past year.
"RIM has committed to achieving significant efficiencies and operating cost reductions over the course of this fiscal year,"
a RIM spokesperson said for The Waterloo Record yesterday.
"Our financial target is to drive at least $1 billion in savings by the end of fiscal 2013. Head count reductions are part of this initiative."
RIM is struggling with no new models announced and it's trying hard to make it through the transition period that will bring it the brand new BlackBerry 10 and the first devices with the new operating system around the end of the year.
The Canadian phone maker already cut 2,000 jobs earlier in 2012.
Recommended Stories