More information leaks about the HTC One 2
20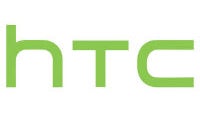 On Wednesday, we passed along a picture
claiming to show an accurate mock-up
of the upcoming
HTC One 2
. This model, the sequel to the
HTC One
flagship, is rumored to get unveiled in late February at MWC 2014 in Barcelona. But one analyst, Wilson Miao with market research firm TrendForce in Taipei, says that the One 2 (or the One Two) will be a
series of smartphones
designed to win market share back for the Taiwan based manufacturer. Currently, HTC has between 3% and 4% of the global smartphone market.
According to Miao, the HTC One 2 will have separate camera lenses for pictures taken under low and high lighting conditions. In addition, he says that a fingerprint scanner is to be included. We might point out that none of those alleged features appear on the resin made mock-up of the One 2 that we showed you on Wednesday.
An HTC spokesman says that it is too early to talk about 2014 smartphones. Still, according to Miao, the first phone in the series will feature a 4.9 inch glass, have a Qualcomm Snapdragon CPU under the hood, and cost $600. Miao says that since the HTC One failed to pick up share from the
Samsung Galaxy S4
and
Apple iPhone 5s
, the One will be phased out by HTC if the sequel does well.
While the analyst notes that HTC does 35% of its business in China, these are usually mid-range models. Yuanta Securities handset research analyst Dennis Chan notes that the Chinese are already buying the iPhone and says that consumers in the country can afford top-shelf models like the HTC One 2. Other analysts say that China is extremely important to HTC's desire to win back market share. Gartner's handset analyst in Taipei, C.K. Lu, says that the U.S. smartphone market is already saturated and consumers in Southeast Asian countries don't have the cash to spend on models like the new HTC flagship phone.
If the analysts are right, HTC will really need to depend on China to stem the continued drop in global share. In early 2011, HTC had a 10.7% share of the global smartphone market. In this year's third quarter alone, HTC lost 6.3% of its grip on the worldwide smartphone business. And that is despite offering one of its most critically acclaimed phones in years with the HTC One. Perhaps it is this pressure that led company chairwoman Cher Wang to relieve CEO PeterChou of some of his duties back in October.
Wang took over for Chou
in sales, marketing and supplier relationships.
source:
Forbes