More consumers are ditching Android for iPhone than ever
86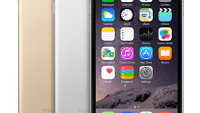 Apple's quarterly earnings call just took place, with head honcho Tim Cook delivering the usual dose of self-congratulation.
Increased year-on-year iPhone sales of 47.5 million
units just scraped the company over the line of Wall Street estimates, and while stock has since taken a bit of a hit, the Q3 2015 conference was a largely incident-free affair. One topic that the company's CEO continually touched upon was that of Android switchers, or those ditching their Galaxy Notes and Xperias for the privilege of owning an iPhone. Apparently, this quarter has seen a record-breaking number of such occurrences.
Every iPhone sale is an unquestionable win for Apple. But a former Android user is a major coup, since new users will invest more in the iTunes Store while essentially giving the finger to the Google Play Store and the OEMs of Android devices. With an iPhone in hand, it's then likely that a future upgrade will also be an iPhone, and it's reasonable to suggest that an iPhone owner may splash on other Apple devices and products further down the line.
At the conference, Cook spoke of the
"highest switcher rate from Android that [Apple has] ever measured,"
adding that
"the iPhone is doing outstanding[ly]."
He also waxed poetic about the customer satisfaction rates -- something Apple is famed for -- although in recent times, the likes of
Samsung's Galaxy Note 4
have given Cupertino
a run for its money
.
The point is often made that since Apple doesn't compete outside the higher-end price bracket, it's losing valuable market share to Android and also Windows Phone. But with increased sales each year and more folk apparently jumping ship, the Mac maker's game plan seems to be working, and as we gear up for a fall that'll probably see two new powerhouses from both Apple and its major rival Samsung, the former must be feeling considerably more confident than the latter.