More and more Android phones will adopt 3D sensing tech this year, but what about Samsung?
13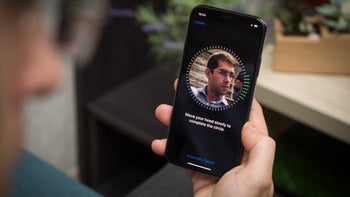 Samsung's next big cat is completely out of the bag now that the
full specs of the Galaxy S10 and S10+
are laid out in the open, confirming almost every single recent rumor. But even though we have a great deal to be excited about here, it's a little disappointing to see no mention of 3D facial recognition technology.
While late to the party, the likes of
Huawei
,
Xiaomi
, and
Oppo
have been making serious efforts over the past year or so to catch up to Apple and its
iPhone X
-introduced Face ID feature.
According to a new Digitimes report
, global shipments of Android handsets integrating various forms of 3D sensing functionality are likely to "boom" in 2019, thanks primarily to the work of the same aforementioned smartphone manufacturers.
Oppo even went a step forward not long ago, unveiling
the world's first mobile device
with a rear-mounted time-of-flight (ToF) sensor.
This groundbreaking tech
, which is mainly used in advanced AR (augmented reality) scenarios requiring precision and reliability, is expected to rapidly expand this year, powering a grand total of around 20 million phones sold by Oppo, Huawei, Xiaomi, and Vivo.
Apple's 2019 iPhones
have been
repeatedly tipped
to sport rear-facing TrueDepth cameras in addition to the face-scanning 3D sensors housed by the iPhone X, XS, XS Max, and XR notch, which are actually not powered by the super-complex ToF technology. But although we heard similar whispers about a
5G-capable Galaxy S10 variant
with a whopping four rear shooters in tow, Digitimes seems to suggest that's not happening.
Today's report ignores Samsung altogether, which either means the company has no immediate plans for 3D sensing adoption or simply that these intentions are being neatly kept under wraps.
Believe it or not, other brands could soon launch "mid-tier to high-end models" with 3D sensors as well, although that's definitely unlikely to happen as far as "back-end" ToF solutions are concerned. Still, it would be very cool to see mid-rangers offer state-of-the-art Face ID-style biometric authentication functionality.