What could a fourth Galaxy S10 5G camera do? 3D-sensing to take on Apple's 2019 iPhones
6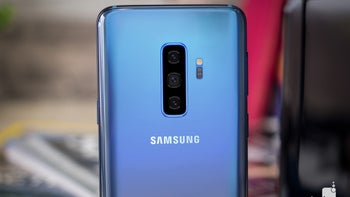 *We need a new Galaxy S10 concept image, this time with four rear cameras


The Wall Street Journal today
filled in some blanks
on Samsung's
Galaxy S10
, foldable phone and 5G plans for 2019. We knew there will be a
5G S10 model
which might be exclusive to
Korea
. That's the only country that will have a nationwide 5G network up and running by next summer, after all.
A new twist in the
WSJ report
, however, was not the fact that the Galaxy S10 5G model may have six cameras in total, given that there is already a Samsung phone announced with
four rear cameras
. What's another dual-camera set to add at the front by Samsung, and call it a six-banger.
What piqued our interest was the enigmatic "
better spatial perception
" when explaining what the four rear cameras will bring to the 5G S10. Well, today another report, this time
in Korean media
, comes to explain what could that mean.
Samsung, it turns out, has been developing time-of-flight (ToF) camera sensors to go into its smartphones next year. The tech is different than the 3D structured light face-reading kits on the front of phones like the
iPhone XS
or
Mate 20 Pro
, and there is already a phone on the market with a ToF sensor, the
Oppo R17 Pro
.
What could a 3D-sensing ToF camera do at the back? It can help with gesture navigation and create augmented reality (AR) experiences, like trying on new clothes in the virtual domain, or even in placing virtual IKEA furniture around the house in real time.
The kicker, however, is that Samsung's ToF camera sensor may debut with the most souped-up Galaxy S10 model in a mid-February Unpacked event, but it will actually trickle down to the midrange A-series, tip the insiders. Apple is also rumored to
equip the 2019 iPhones
with a 3D-sensing rear sensor for AR/VR purposes, and today's report reiterates that speculation, so the time-of-flight camera fights may officially begin next year.
Recommended Stories