More Tegra K1 benchmarks confirm it's the fastest mobile chipset, Apple A7 and Snapdragon 800 kneel again
50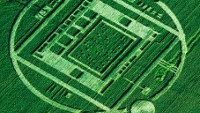 We saw that the upcoming
Nvidia Tegra K1
will be the first mobile chipset whose graphics are
on par with embedded graphics in desktop processors
, like Intel's HD 4400 in the new Haswell line.
Now a more thorough benchmarking has been done on a Tegra K1, as found in Lenovo's ThinkVision 28 all-in-one Android device that carries a 28" display with 4K resolution. Just the resolution alone should hint that Lenovo had no doubts about Nvidia's new brainchild will have no problems pushing those millions of pixels, even with 3D games, and the benchmarks results below prove they were right.
The Tegra K1 beast is almost twice faster than
Apple's 64-bit A7
, which is currently the most potent mobile silicon out there. Let's not forget that the Cortex-A15 processor and the 192 GPU cores were likely underclocked in the ThinkVision prototype, too, so when the new Tegra hits retail, we might witness even more impressive benchmarks. It will be curious to put it against its most serious competition for the year - Qualcomm's
Snapdragon 805
, which is geared towards 4K encoding and decoding, too.