More HTC One camera samples show up
13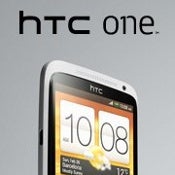 A couple of days have passed, and now HTC is back treating us to a well orchestrated set of image samples from its HTC One series. It's not clear whether the shots have been taken on the HTC One X or One S, which both have similar cameras, but our guess would be that it was the One X, the company's flagship.
In either case, the supposedly unedited sample images caught our eye initially. They definitely come with the wow effect of an overblown color saturation and excellent detail, but we'd take a conservative position and wish for a more realistic picture. If we had to compare them to something, the HTC One images reminded us of the oversaturation going on in phones like the iPhone 4. Dynamic range is another thing suffering from the contrasting color.
Now, there's the possibility that the images were actually edited to wow with their punchy colors and we know that in Sense, the camera comes with some neat filters pre-loaded. What would you say if that was the camera's default output, though? Do you like what you see below?