August update for Pixel handsets comes with three bug-killing fixes
3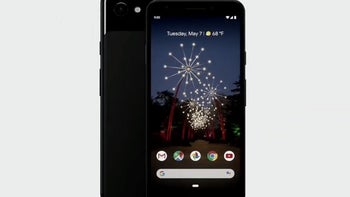 It's a new month and that means that
Google has released the August Android security update
. The security patch dated August 1st takes care of 15 vulnerabilities while the August 5th patch covers 11 of them. The good news is that the company says that it has received "no reports of active customer exploitation or abuse of these newly reported issues."
Also released today was the
Pixel Update Bulletin for August
. The latter reveals three security updates for the Pixel handsets, including one that closes a vulnerability related to Qualcomm's Wi-Fi chip. Two other vulnerabilities, both critical, are related to Qualcomm closed-source components.
The update also includes three functional updates for the Pixel handsets that are not related to security issues. The first two updates are for all Pixel handsets from the OG Pixel series to the Pixel 3a models and improve saved Wi-Fi network configurations. The second functional update improves the stability of the landing or log-in page you see when trying to hook up with an open Wi-Fi network for the first time.
The third and last functional update is for the
Pixel 3a
and
Pixel 3a XL
only, and makes improvements to sleep mode. This is the option that allows users to set how long the screen will stay on for without any new inputs, before it goes to sleep. A few months ago, there were several complaints from users of the mid-range Pixel line complaining that the screen on the phone flickers when it goes into sleep mode. Others complained that no matter how long they set the timer for, their phone would go to sleep after just five seconds.

The functional updates for the Pixel handsets found in the monthly Android update
On the Pixels, you can update your phone by going to Settings > System > Advanced > System update.