Monsters from Asia: the enticing, 4.7" Sharp Aquos Compact
28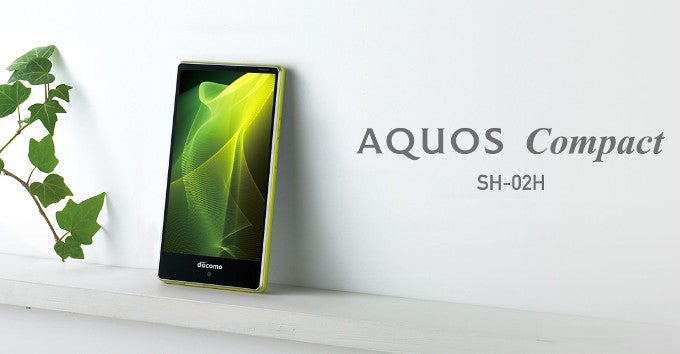 For our 39th episode of
our Monsters from Asia column
on amazing, but often under-appreciated tech from the far East, comes the recently announced Sharp Aquos Compact SH-02H. Slated for a December launch on Japan's top carrier, NTT DoCoMo, the Aquos Compact is a rarity in today's world of smartphones: it's just 4.7 inches, and Sharp didn't skimp on the specs. That's good — Sony's Xperia Z Compact line definitely could use some challenge from a fellow Android maker. So let's talk specifics.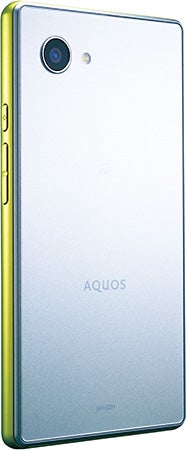 Starting with the design, Sharp is sticking to its now signature, dust- and water-resistant (IP68) 'EDGEST' design, featuring relatively compact-for-their-screen-size phone bods with extremely narrow top bezels and a fatter, bottom one that houses the front camera and ambient light sensor. The only leftover up top is the earpiece. And right underneath that? A 4.7-inch, 1080 x 1920 resolution IGZO display, good for the awesome 469 pixels per inch — enough to satisfy even the most demanding power users. Sharp also promotes the screen's ability to work at 120Hz, meaning that you can (theoretically) playback content at up to 120 frames per second, though most of us would be more than content enough with a stable 60FPS.
Underneath the panel, we've got an interesting choice from Sharp: a Qualcomm Snapdragon 808 processor. Side-stepping the more powerful, flagship chip — the Snapdragon 810 — the Japanese maker obviously felt that the 64-bit, hexa-core processor, with its Adreno 418 GPU, is sufficient to run the phone. Makes sense, especially considering the world of trouble the Snapdragon 810 seems to constantly find itself in. As for operating memory, you're looking at 3 gigs of RAM, with storage capped at 16GB. Thankfully, you can expand through a microSD card and get up to 200 gigs on top of that.
For your imaging needs, Sharp has outfitted the Aquos Compact with a 13.1-megapixel main camera with very wide,
f
/1.9 lens, and a 5-megapixel CMOS sensor for selfies. Powering the camera and the rest of the phone is a sizable, 2,810mAh cell with Android
5.1
Lollipop — with an extensive Sharp skin on top, of course — being the brains of the entire operation.
As mentioned, the Sharp Aquos Compact SH-02H will be launched on DoCoMo's network come December, with yellow/silver and blue/black being the only two color options to be made available. Pricing, at this point, remains unknown.