Monsters from Asia: the beautifully minimalist, all-premium Smartisan T2
8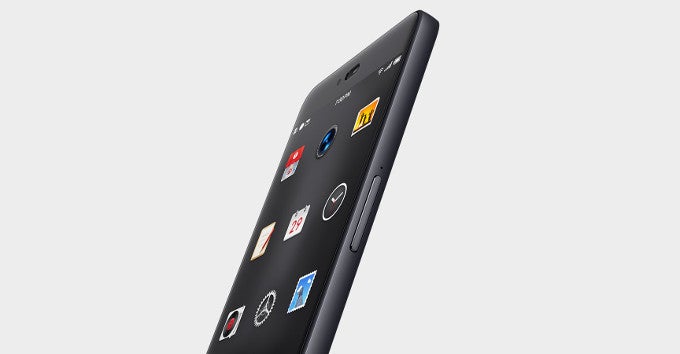 It's now been over two years since our first
Monsters from Asia
episode, and in that time we've been focusing almost exclusively on either incredibly well-spec'd out devices, or ones that fetch a great value for the money. Rarely do we highlight devices that have their looks as their main competitive advantage. Well, save for the Smartisan T1 from 2014. A wholly unknown company in the West, Smartisan has been on the market for less than three years, but has attracted a loyal following in China. As you've already guessed, Smartisan has finally come out with a successor of its flagship, and it sure is a looker!

A contemporary glass-and-metal sandwich, the design of the Smartisan T2 speaks of the minimalist culture at the company. Most impressively, after over a year of research, Smartisan says it has finally cracked the antenna bands conundrum with metal frames, delivering a single piece of metal for the T2. Nothing interrupts the flow, and it looks beautiful. This design philosophy extends to the SIM card slot, which is integrated into the volume rocker, delivering a more uniform look.
As before, there's a secondary button on the side, identical to the volume rocker, which controls the brightness of the T2 by default, but is re-programmable and can be coded to, for example, launch the camera. Indeed, the highly customized Smartisan OS 2.5 software (based on Android 5.1 Lollipop) is among the biggest reasons to go for the T2, with hundreds of ease-of-use and "OCD" settings available for users to get their phone just the way they like it.
By now, it ought to be apparent that Smartisan isn't the kind of company to go for hardware stuffing, and the T2 is a good example of this. Regardless, the phone is still a competent high-end. We're looking at a JDI-made, Gorilla Glass 3-covered, 4.95-inch display with a resolution of 1080 x 1920 pixels, or a density of 445 ppi—which is awesome. The device is powered by a hexa-core Qualcomm Snapdragon 808 processor (available with the likes of the LG G4) and 3GB of LPDDR3 RAM. There are two storage options available: 16GB or 32GB, neither of which offers support for a microSD card.
On the imaging front, Smartisan is making use of a Sony Exmor RS 13-megapixel rear camera with wide,
f
/2.0 lens and optical image stabilization. The unit is capable of 4K UHD video and 120 FPS slow-moes. Up front, there's a 5-megapixel selfie snapper. To at least seemingly better the audio experience, Smartisan went with an NXP TFA9890 and Texas Instruments OPA1612 amplifier chips for the loudspeaker and headphones, respectively. Keeping the lights on is a 2,670 mAh cell.
Smartisan isn't your typical Chinese company selling its wares on the cheap, but the T2 isn't exactly expensive by Western standards. Sold locally right now, it fetches a price equivalent of $380 and $395 for the 16GB/32GB models, respectively. If you're interested in importing the T2, make sure you check the supported network bands for compatibility with your carrier, and prepare to pay at least a $50-80 premium through an online re-seller.