Modular smartphones: How it started and where is it all heading?
6
This article may contain personal views and opinion from the author.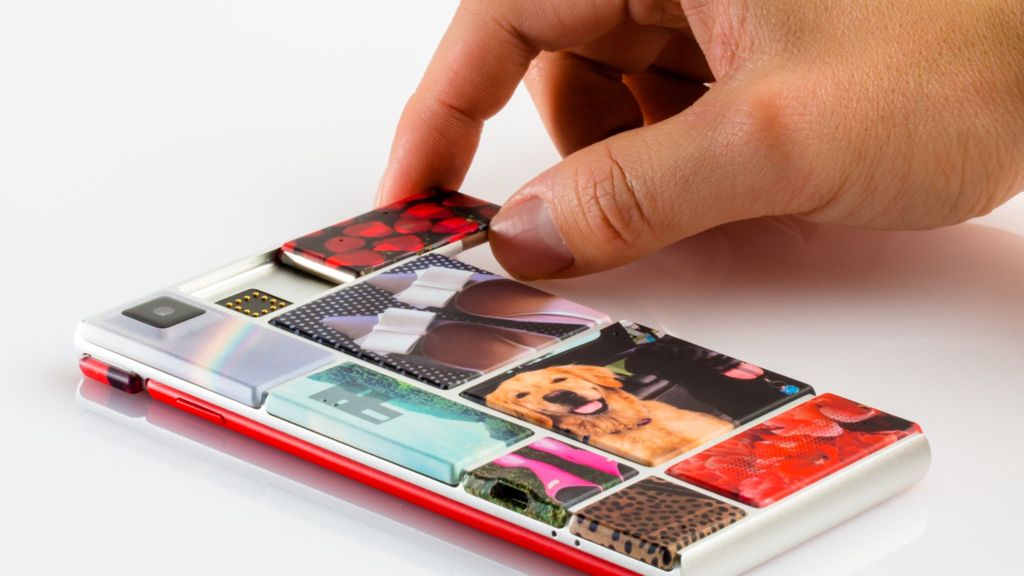 Most contemporary smartphones largely look the same – slabs of plastic, metal and glass, with large touchscreen displays, front and back cameras, and physical buttons thrown here and there for good measure. They generally last a few years, and since they can't be opened or improved with new hardware, users are usually forced to buy a new one after the advance of technology renders their handset obsolete. This design standard has barely changed over the last ten years, and its popularity can be mainly attributed to the huge success of the original iPhone that premiered in 2007.
However, another form factor has also been trying to break through and entice the mass consumer over the last several years. Compared to the common designs described above, this approach aims to lower repair costs and electronic waste, while improving on longevity and user comfort at the same time. What are we talking about? Modular phones, of course!
In this article, we'll take a look at how the whole concept started, which are the most successful attempts for modular handsets to date, and we're also going to share our opinion on what the future may hold for modular gadgets. Without further ado, lets dig in!
The history of modular design
Unsurprisingly, the idea for modular gadgets didn't suddenly appear when smartphones came about. Anyone that is familiar with PCs and the tower cases that commonly host their components will tell you that you can easily swap parts like hard drives, graphic cards, CPUs etc. in order to keep your desktop up-to-date, so the notion of having exchangeable electronic parts stems from there.
This concept then made its way to PDAs (personal digital assistants or handheld PCs), and in 1999, Handspring's Visor was one of the first mobile devices to have such a feature. Its "Springboard Expansion Slot" allowed the Visor to also act as a GPS, phone, modem, or a camera – but only one module could be put in at a time. Despite their limitations, these PDAs were revolutionary for their time, and this innovation earned Handspring the 1999 PC Magazine Award in the Handheld category.
The first modular phone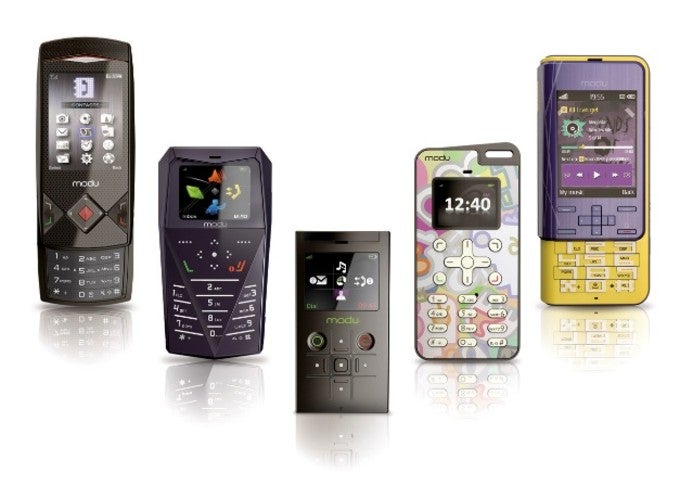 The Modu phone and its enclosures
The first actual attempt for selling modular phones on a broad basis can be attributed to the Israeli startup Modu. Its eponymous phone was announced at MWC in 2008, and actually still holds the Guinness World Record for the lightest hand-held mobile phone with its weight of 40.1 g (1.41 oz). The Modu can be inserted into a range of phone enclosures (known as jackets), which furnish it with added functionalities and buttons.
The company's attempts were certainly brave, but they were overshadowed by the "iPhone Era" that was just kicking into gear. As a result, Modu ultimately ceased operations in early 2011 and later sold several of its patents to Google.
Phonebloks and Project Ara
Phonebloks was the first smartphone modular concept to attract widespread attention. It was created by Dutch designer Dave Hakkens in 2013, and became quite popular due to the extent of its modularity – individual third-party "blok" components could be attached to a main body, essentially allowing users to create their own personalized handset.
Many people expected Phonebloks to appear as a commercial product in the next few years, but Hakkens never intended to actually build the device himself. His goal was to inspire big companies to go in that direction in the pursuit of reducing e-waste. Hakkens' ideas attracted the attention of some big players such as Xiaomi and ZTE, while startups like Fairphone and Puzzlephone were also interested in the idea. However, Phonebloks' biggest partnership came from Google's Project Ara which, as luck would have it, is the next ambitious enterprise in our article.
Project Ara
was Google's bid to wow the world with modular phones. Ara was originally headed by the ATAP team in Motorola while it was still a Google subsidiary, and the tech giant opted to retain ATAP when it eventually sold Moto to Lenovo.
The initial objective of Project Ara was to introduce "a modular phone for the entire world", made for $50 in materials and consisting of a series of small, Lego-style bricks that could be attached, rearranged, and swapped out in a few seconds. However, by May 2016 the concept was ditched, and Google opted to go for a base phone that has a non-upgradable core, with modules providing supplemental features. Mountain View later decided to cancel the entire project, but may now be licencing the technology to third parties.
Fairphone 2, LG G5 and Moto Z

We're moving on to smartphones that actually can be purchased at the time of writing.
Modu may have been the OG modular phone, but in 2015, the Fairphone 2 became the first truly modern modular smartphone that one can buy. The handset is a product of a Dutch startup and is built with sustainability and repairability in mind. The phone is ethically sourced, using conflict-free minerals, Fairtrade gold and recycled materials, and is assembled in factories with good working conditions. A small Phillips screwdriver is all you need to take the back off the Fairphone 2, and its seven inner modules are very easy to swap out. About 40,000 units were shipped 6 months after its release, so we can't exactly classify the Fairphone 2 as a bestseller, but finally having a smartphone with such characteristics available signalized that things might be starting to change.
Last year, things certainly did change. Two major manufacturers unveiled phone lines with modular systems. LG Electronics released its
G5
flagship, which allows add-on modules or "Friends" to be installed by removing its bottom and battery, and attaching the battery to an accessory that is then re-inserted into the phone. The company also unveiled camera grip and audio enhancement accessories as part of G5's launch. This clearly was a bold move from the South Korean firm, but its gamble didn't pay off and the G5 sold poorly. As a result, LG is changing tactics and will introduce traditional handsets for this year.
Perhaps the only successful handset series of the bunch is Motorola's Moto Z line. Granted, LG probably managed to ship more G5 units, but overall sales of the device were below expectations. On the other hand, Lenovo had been struggling to turn a profit from Motorola after its $2.91 billion acquisition from Google back in 2014, so the strong performance from
Moto Z Droid and Moto Z Force Droid
was a sigh of relief for the Beijing-based corporation. The phones launched with a bunch of "Moto Mods" accessories, including a JBL SoundBoost Speaker, a variety of Power Pack extended batteries, and the Moto Insta-Share Projector.
Conclusion
Is there a future for the modular design? That's a very good question that currently no one can answer. What we do know is that in order to stay "in fashion", smartphone makers need to innovate. As such, we believe that if executed correctly, a smart and sensible modular approach can be a good selling point for new handsets. LG may have bailed out, but Motorola is looking to expand its Moto Mods program in 2017 and bring indie developers and makers on board. Other companies like Alcatel and Puzzlephone will also unveil new modular phones this year, so one can't really label the concept as a failure just yet. There is also the environmental side of things - we live on a planet that has finite resources, and going modular can certainly be an important choice that could provide us (at least partially) with a more sustainable future.