Mobile malware predictions for 2012 do not look good, fraud threats are on the rise
18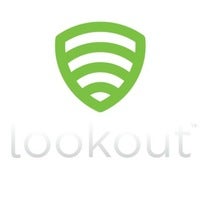 Lookout Mobile Security is one of those companies dedicated to studying and fighting mobile malware. Its Mobile Threat Network gathers usage data from about 15 million devices worldwide, which is used to better understand how malicious software works.
Unfortunately, Lookout's mobile threat predictions for 2012 do not look good. The company estimates that over a million dollars have been stolen from Android users in 2011 alone, and that even more will end up in the wrong hands over the course of next year. Furthermore,
the malware business is expected to rake in more cash than ever in 2012
, despite being considered a criminal act.
"2011 was a watershed year in terms of the types threats we saw emerging. Threats had greater sophistication and were deployed using more innovative and efficient distribution methods," said Kevin Mahaffey, co-founder and chief technology officer at Lookout. "In 2012, we expect to see the mobile malware business turn profitable. What took 15 years on the PC platform has only taken the mobile ecosystem two years."
Lookout's analysis shows that today,
Android users have a 4% chance of encountering mobile malware
– a figure that stood at only 1% at the beginning of 2011. Additionally, the report reveals that the chance of an Android user clicking an unsafe link while browsing the web has risen to 36%. Mobile pickpocketing and botnets are also evolving, according to the report. In 2012, mobile malware is expected to keep on stealing money from unsuspecting smartphone owners by sending text messages without their consent, while botnet-like attacks will distribute spam, read the private data of users and pave the way for other malicious software to be installed on a targeted device.
Not too bright of a prediction, don't you think? Well, as long as you do not browse any suspiciously-looking web pages, don't download apps from shady sources, and don't tinker too much with your smartphone's software, you should be fine. Others even believe that
mobile malware is just a load of hot air
, so there might be little to worry about after all.