Mobile gamers usually give up after one day, and developers know it
24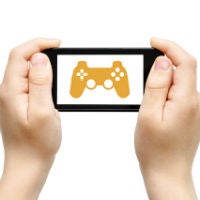 The mobile gaming space is an extremely competitive market, and there are plenty of games that never get counted as being successful. Of course, how "success" is measured has been something we never quite understood before, but a new study and some comments from developers are shedding light on it. Surprisingly, the bar is set relatively low.
A study from app testing firm Swrve used data gathered from over 30 different games that it can track, including games from Activision, Epic Games, Gameloft, WB Games and ZeptoLab. From those 30+ games, Swrve was able to track the playing habits of 10 million players over the course of 90 days. All of the players tracked were new to the games, and the firm found that 66% of the players never opened the game again after the first 24 hours. 19% of players only opened the games one time total.
In terms of paying actual cash money in games, Swrve had found a couple months ago that only 2.2% of players actually spent money in games, and this latest study expanded on that to find that the average player only spent 45 cents over the course of 90 days (of course, 45 cents on average when talking about millions of players is still quite a lot of money.) And, over half of the spending came within the first week of playing the game.
All this leads to a lesson that many game developers already know: hook them fast. According to Ben Cousins, a veteran developer who has worked for Sony and EA, the "sign of a real hit" is if a game can retain just 40% of players on day two.