Mobile consultant looks back at 2013, offers predictions for next year
14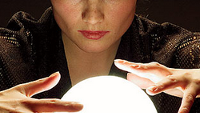 A new study, cited by the New York Times on Tuesday, shows that the average U.S. mobile device user consumed 1.2GB of mobile data a month this year. That is up sharply from the 690MB of data that was used in an average month last year. The data was compiled by Chetan Sharma, a consultant to the wireless industry. In a report looking back at 2013, and offering predictions for the new year, he shows a similar trend for world-wide consumption of data. The average mobile device user went through 240MB of data on average each month this year, up from the 140MB consumed monthly in 2012.
Sharma says that the increase in data use could have something to do with the global build out of 4G LTE technology. Another reason for the sharp increase in data use might be the larger screens now available on smartphones. As recently as 2009, the 4.3 inch screen on the
HTC HD2
was considered to be unusually large. Now, the largest smartphone screen is the 6.4 inch panel on the
Sony Xperia Z Ultra
.
Sharma says that next year, we will finally cross the line and there will be more mobile accounts than humans populating the planet. And he expects carriers to change pricing and plans as the amount of data used continues to rise. In Sweeden, some subscribers are consuming an average of 7GB a month, while in the states there are Android models averaging 4GB of data use per month.
The study also discusses the domination of Apple and Samsung in the smartphone market. Sharma does point out that while the raw numbers favor Android, iOS wins out in consumer usage. He also notes the speed at which iOS users updated to iOS 7. On the other hand, he notes that "
Android has changed the industry for the better
". Speaking of Apple and Samsung, with 25% of the patents issued by the USPTO related to mobile, we could see more patent battles in the year ahead.
Sharma also hints that no one company should be complacent in the mobile industry. He points out that one time leaders like RIM, Motorola and Nokia are now having problems or have been swallowed up by a larger corporate parent. Reading between the lines, we're pretty sure that he considers this a warning to Apple.
Lastly, the consultant expects more blockbuster mergers in the year ahead. With talk that T-Mobile is on the shopping list of both
Sprint
and
DISH Network
, he just might be right.
source:
ChetanSharma
via
NYTimes