Mobile ad industry set to be "reinvented" as technology advances
4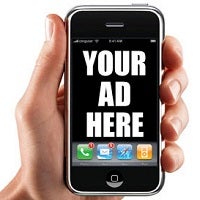 Back in the days before smartphones roamed the earth, and we were tethered to desks with computers on them to surf the internet, we were surrounded by pages with hyperlinked pages and ad servers that tracked our activities and hopefully guided our activities.
Then came the era of ad blockers for desktops and more recently, the era or mobile browsing presented new challenges to ad agencies that wanted to provide simple hyperlinks to products and services that might (or might not) interest us.
As our use of mobile services continues to increase, there will be a driver for delivering ads in one way or another. Google and Facebook are leading the charge to "reinvent" the hyperlink by driving the technology that makes it easier to put ads into mobile applications.
These will not merely be links to another web-page, rather these "deep links" can still do that, or launch an email too. Deep linking can also enable connections to specific parts of another app that may be installed on a given device. "This should be a fundamental building block to how all mobile apps work, just like URLs are fundamental to how the web works," according to Sriram Krishnan, product manager at Facebook.
Deep linking is supported in iOS and Android operating systems. Twitter added support about a year ago, enabling "cards" that companies can use to display media along Twitter posts (this coincided with "promoted" tweets as well). Facebook began supporting similar technology last October. We saw ads in our news feed before, but now the content is more targeted.
Other benefits (or liabilities, depending on how you look at it) to this new wave of technology is that it provides a new avenue for users to search for content or functions of various applications because the search engine can use software that indexes mobile apps (and content) the same way a full blown search engine indexes websites.
Google is exploring this feature set as well which means that we can expect to see a solid presence of deep linking in our mobile lives.
source:
MIT Technology Review