Mobile Final Fantasy VII "years away" because of its size
22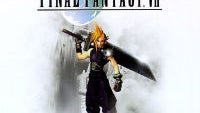 Square Enix isn't making any sense right now, we just want to put out that warning right off the top. Ever since Square Enix began re-releasing the Final Fantasy games on Android and iOS, there has been a constant stream of gamers asking for Final Fantsy VII to be remade. Final Fantasy VII was one of the most popular, and most commercially successful Final Fantasy games in the series' fourteen (plus sequels, etc) game run. There never been any question that if the game were released on mobile platforms, it would sell well (even at the current $15.99 going rate).
The problem is that Square Enix was apparently caught completely off guard by the fact that people want this game, and has had to constantly come up with less and less believable excuses as to why the port hasn't even gone into development yet. When talking about the upcoming release of
Final Fantasy VI
onto Android and iOS, Square director and producer Takashi Tokita said that if that game did well, Square would be excited to work on Final Fantasy VII. This is ignoring that FFVII has broken records on the PSN with its re-release.
Now, the new excuse is that the game is too big. Apparently, the recent PC remake of FFVII clocked in at over 3GB, which would be over the iOS App Store limit of 2GB, but still within range of the Google Play limit of 4GB. Of course, the trouble with that reasoning is that Final Fantasy VII originally came out on PlayStation, and the entire game fit onto 3 CDs, which would make it just about 2GB at the high end. We're sure that the multitude of cutscenes in the game could be recompressed from whatever format was used back in 1997 to take up less space, and hit that 2GB limit.
It's a game that people want. And, it's a game that people will pay for. At some point Square will have to put aside the excuses and find a way to make it happen.