Final Fantasy VI coming to Android and iOS
3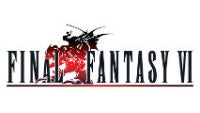 There has been no shortage of entries into the Final Fantasy series, and there are many who believe that Final Fantasy VI stands out as the best in the history of the series. It was originally released for the Super Nintendo, and it was game in the Final Fantasy series to feature 2D graphics before the shift to 3D with Final Fantasy VII. Now, this classic is scheduled to come to both Android and iOS.
Square Enix has been working its way through the Final Fantasy catalog and reissuing the games for mobile platforms. Kotaku talked to Square director and producer Takashi Tokita who said that the new game will be "like a remake of the original VI". The game will feature 2D graphics that have been updated a bit and optimized for mobile platforms, and the amount of grinding necessary has been lowered.
Tokita also left the door open for a mobile version of Final Fantasy VII, which was the most popular game in the series and has been the most requested reissue since Square began bringing the Final Fantasy games to mobile platforms. He said that if Final Fantasy VI: The After Years does well, Square "would like to one day be able to work with VII."
There is no word on an expected release date, though some reports have claimed the game will come this winter. Also, no word on price, but the other remakes of the original Final Fantasy games have cost $15.99, so that is probably a good bet this time around as well.