Mission Possible: Telegram app now offers disappearing messages in Private Chats
1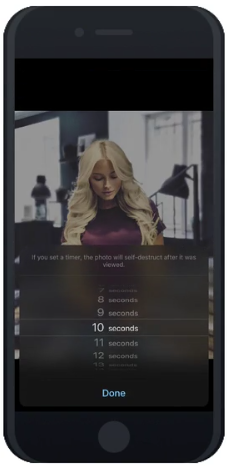 Telegram now allows you to set a timer that will make videos and photos disappear with Private Chats
Snapchat originally made a name for itself by offering messages that would disappear automatically 10 seconds after being read. This got the teens interesting in sending messages that they wished to keep private. And as the number of users started to increase, Snapchat added other features including the oft copied stories, filters and lenses. Now, Snapchat doesn't even erase messages automatically after 10 seconds.
On the other hand, messaging app Telegram is now offering the service that Snapchat dropped. An update to version 4.2 of the app allows you to set a timer that will remove photos and videos permanently once the timer hits "0." The timer can be set for any video or photo in the Private Chats section. This matches the disappearing photo and video function already offered in the Secret Chats section. If someone tries to take a screenshot of a disappearing message, you will receive a notification.
Also, you can now add a bio to your Telegram profile. And stickers will be easier to use thanks to a new feature that allows you to enlarge the scrolling area. This makes it quicker to find the right sticker to go along with your message. And with version 4.2, Telegram users in countries like South America, Turkey, Indonesia, India, Iran and Iraq will see download times shorten thanks to CDN caching. This allows the app to cache publicly available videos and photos posted in massive channels (with 100,000 or more members).
Lastly, Telegram has added new video editing tools that make your images look great. If you have Telegram installed on your mobile device, keep your eyes peeled for the update.
source:
Telegram
via
Engadget