Mirror's Edge is now free for Nokia Lumia smartphones
15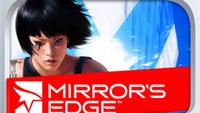 The Windows Phone variants of the popular games
Draw Something and Words With Friends are currently free
for those holding on to a Lumia smartphone. However, these aren't the only great titles that got their prices slashed to zero, courtesy of Nokia. Everyone with a Lumia handset can now grab Mirror's Edge for free straight from the Windows Phone Marketplace.
Mirror's Edge, which is usually priced at $2.99, is a third person action game that puts you in control of the protagonist Faith Connors. It is one of those titles that require you to interact with your environment and use your surroundings to your advantage, so you'll be running up walls, riding zip lines, leaping across rooftops, and all kinds of stuff a parkour aficionado would be well familiar with. There are 14 levels to be explored and a variety of enemies to be dealt with.
In a nutshell, Mirror's Edge is definitely worth trying, especially since it can be downloaded for free. But act fast and get the game now as we don't know how long the promo is going to last.