Millennials love Samsung: company tops lists of most-trusted brands
24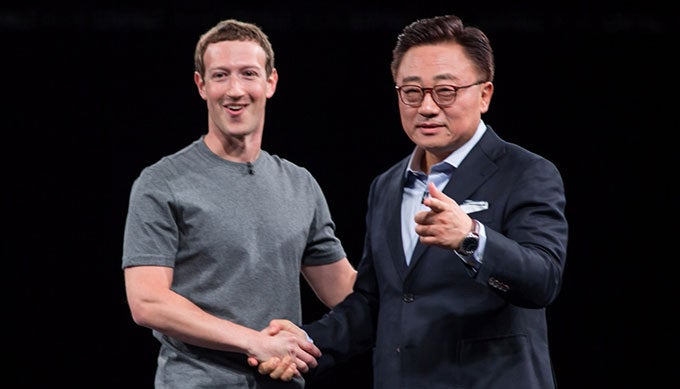 Being a major tech company is about more than just delivering hot new products and compelling services. With so many options out there, you have to give shoppers a reason to pick yours out of the crowd, and that often means developing a strong brand; rather than just buying a device, users are buying into your firm – its image, its ecosystem, and its support structure. Right now,
Samsung's the biggest manufacturer around when it comes to selling smartphones
, and a new study helps reveal one of the reasons why it's managed to find so much success, as Millennials in the US identify the company as their most-trusted brand.

The survey conducted by The Reputation Institute looks at how shoppers react to hundreds of brands, identifying those shoppers not only recognize, but have strong positive feelings towards – and for Millennials,
Samsung is right at the top of that list
.
The ranking is more than just about making good products, and also reflects the perception that a company
treats its employees fairly
, is an innovator and market leader, and is a good corporate citizen.
Somewhat surprisingly, the only other prominent smartphone manufacturer in the top ten with Samsung is Sony at number five – though considering how this survey specifically looks at Millennials living in the US, and
Sony's relative indifference towards US smartphone sales
, we're guessing that the company's good reputation is based more on its other product lineups.
How much does brand matter when you're buying a smartphone? Have you ever turned down a phone that looked really good in and of itself, but maybe you had a bad experience with the manufacturer in the past? And if so, what does it take to convince you to give such a maligned company another shot? Let us know in the comments.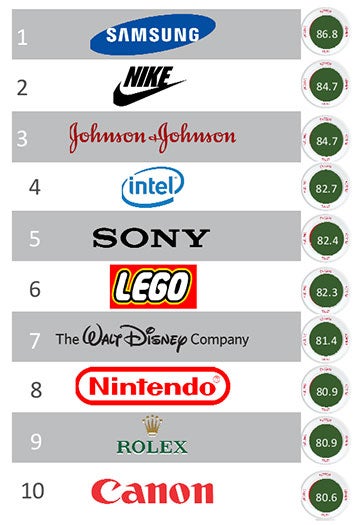 source:
The Reputation Institute
via
SamMobile