Microsoft's new head of Windows Phone marketing says "Can you hear us now?"
20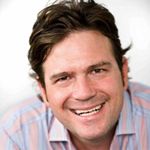 Microsoft's latest talent addition to their Windows Phone marketing team is Thom Gruhler, formerly the head of McCann's Verizon marketing team, where they created Verizon's "Can you hear me now?" campaign. In his new capacity at Microsoft Gruhler will oversee all marketing, advertising, and communications activities for the Windows Phone division.
Terry Myerson, Corporate VP of Windows Phone Division, welcomed Gruhler to Microsoft, stating:
"Thom brings deep experience in the telecommunications industry, exceptional creativity and a proven track record of creating campaigns that connect with consumers. Windows Phone is a uniquely compelling product, and Thom will help us bring that to life for our customers."
Windows Phone has
seen some minor shake-ups
the last six months, but most of the movement has been within Microsoft, rather than departures. Gruhler's predecessor Achim Berg, for example, has moved on to VP of of operator channels, where he will focus on collaborating with network carriers, media companies, and other channel partners.
It does seem as though Windows Phone is in need of a fresh marketing take. The "
Smoked by Windows
" campaign was fun for a while. And Nokia's
Amazing Everyday
campaign has thrust them to the
top of WP7 vendors
, but even in the best major markets WP7's market share
is just over 3%
; with the
amount of money
that Microsoft is throwing at
Windows Phone advertising
they probably expect a higher return on their investment.
source:
4-traders
via
WMPoweruser