Microsoft's mini tablet could surface later this year
6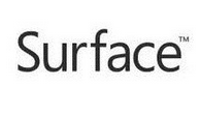 The Microsoft Surface mini should be enjoying its second week on the market. With a digital pen, and a 7.5 inch screen, the slate designed for capturing digital notes and messages was supposed to be the center of attention at a Microsoft event on May 20th. Instead,
with the Surface mini unveiling canceled
, the new
Microsoft Surface Pro 3
was the focus of the day's little get together.
According to IHS analyst Rhoda Alexander, who is in charge of research for monitors and tablets, Microsoft is still working with the supply chain on the Surface mini. 15,000 to 20,000 units were reportedly manufactured before the decision came down from the top to 86 the Surface mini introduction. While the idea of a Surface mini is still apparently on Microsoft's bucket list, Alexander doesn't see it happening in the near future. Instead, she sees the bite-sized slate coming to market by the end of this year.
Microsoft decided not to introduce the Surface mini because
Microsoft CEO Satya Nadella and Executive Vice President Stephen Elop were not happy with the product
. The executives did not want a repeat of what happened with the
Microsoft Surface RT
. Almost
$1 billion of the slabs had to be written off
because they were sitting in Microsoft's warehouse, collecting dust. Another rumor has
Microsoft waiting for the all-touch version of Office to be ready
before launching the Surface mini.
Still, Alexander has spotted a surge in orders for 7.5 inch panels. A combined 100,000 of these displays were shipped to Microsoft, according to her figures. And with orders for the glass spiking up again during March and April, the gang at Redmond could be working on building inventory of the Surface mini in advance of a launch later this year. "
I don't see them purchasing that kind of volume if they've canceled the product
," Alexander said.
The analyst also noted that the information she heard through the grapevine, indicated that Microsoft planned on making the Surface mini the highest volume slate under the Surface name.
source:
CNET
Recommended Stories