Microsoft's latest SEC filing confirms that it has given up on mobile and is focusing on AI
22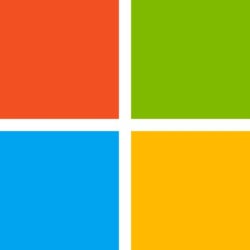 So what was the moment when Microsoft's hoped for success in mobile turned? Was it when
Steve Jobs walked out on stage with the Apple iPhone on January 9th, 2007?
After all, during the presentation, Apple's co-founder and CEO managed to get some jabs in on certain smartphones powered by Windows Mobile such as the
Samsung BlackJack
and the
Motorola "Q."
And that was only the beginning.
Microsoft's comments posted in the company's latest SEC filings indicate that mobile is no longer an important part of the software giant's outlook. Previously, the strategic vision for Microsoft listed on the SEC forms included talk of the company being a productivity and platform company "for the mobile-first and cloud-first world." But the strategic vision has changed. Now, the SEC filing states that "Our strategic vision is to compete and grow by building best-in-class platforms and productivity services for an intelligent cloud and an intelligent
edge
infused with AI."
In other words, AI has replaced mobile as Microsoft's biggest crush. The company's annual report says that it has been adding artificial intelligence into many new software products. Additionally, Microsoft has started an AI and Research group which will "focus on our AI development and other forward-looking research and development efforts spanning infrastructure, services, applications and search."
All of this seems to indicate that mobile remains off the beaten path as far as Microsoft is concerned. With Android and iOS holding huge leads in market share, there really isn't anything on the horizon that can even give Windows a small jump that might provide a ray of hope for a Microsoft comeback in the mobile marketplace.
source:
MSPoweruser