Cyanogen OS will soon bake Microsoft's Cortana in the framework of the Android OS
33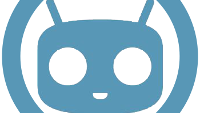 According to Kirt McMaster, the co-founder and CEO of Cyanogen, an upcoming version of Cyanogen OS will bake in Cortana right into the framework of the OS.
Unveiled alongside Windows Phone 8.1 and perfected and expanded on in Windows 10 and Windows 10 Mobile, Cortana is one of the most powerful digital assistants currently around, right next to Apple's Siri.
Unlike its direct competitor, however, Cortana seems to be in the process of expanding beyond its native ecosystem. Just recently, Microsoft has launched a
beta version of Cortana for Android
, which is a good first step. However, since the digital assistant works as an app, and not an integrated part of the Android OS, there's only so much that Cortana can do on Android at the moment. Cyanogen, hot on the heels of its
recently-announced partnership with Microsoft
, plans to change all that and make Cortana a native part of the Android OS.
Here's what McMaster had to say in a recent interview with the International Business Times regarding how Cortana could become much more useful as a native part of the OS:
"Natural language coupled with intelligence is very important but as an application it doesn't rally (sic) work because you need to be embedded into the framework of the OS because that is where you get all the signal from the services that makes that intelligence smarter."
Note that McMaster said that Cortana will be integrated with a future version of Cyanogen OS, and not CyanogenMod. What this means is that you'll probably have to buy a phone with Cyanogen OS pre-installed - such as the new
Wileyfox smartphones
or the
Micromax Yureka
- to take advantage of Cortana's deep Android integration. CyanogenMOD, which is the custom Android ROM that you can install on some Android smartphones, will probably skip on Cortana integration.
What do you guys think? Will deep Cortana integration make Cyanogen OS more desirable as an alternative to Google's own version of Android?