Microsoft's Bing-powered Windows Phone apps will arrive on iOS and Android in the coming months
26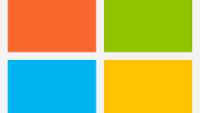 While Microsoft's Bing-powered apps are exclusively available for Windows Phone devices at the moment, this might not be the case from a few months from now. The reason for this is that Redmond is about to release its portfolio of Bing apps – News, Weather, Travel, Finance, Sports, Health & Fitness, Food & Drink – for Android and iOS devices.
These will, however, land under a different name on said platforms – they will make use of Microsoft's own MSN moniker and will be known as MSN apps. They will, allegedly, come with almost the same Metro-style design that they sport on Windows Phone. There is no exact word on when these might arrive to Android and iOS - they will land sometime in the following months.
This will pave the way for a seamless user experience across many platforms, regardless if we are dealing with Windows Phone or iOS. As per Microsoft, each user will have to set up his own MSN preferences only once, and these will be immediately synced across the soon-to-be-released MSN apps on Android and iOS, as well as Cortana on Windows Phone and the Bing search engine. This will allow MSN users to check out the content they care about no matter which platform they access it through.
source:
Microsoft
via
GeekWire