Microsoft's Bing for Android offers its own contextual search feature right now
54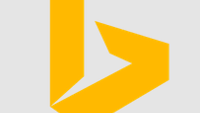 You might remember
the Google Now on Tap feature that is coming with Android Marshmallow
(still feels funny to type that). With this feature, you don't have to leave the page you're on to get more information from Google Now. For example, let's say that you open an email on Inbox from your pal Joey who wants to take you to a restaurant you've never heard of. A long press on the home button will activate Google Now and you will see a card related to the eatery. The feature takes advantage of Google's Knowledge Graph that helps connect people, places and things.
Bing's Android app has just added a similar feature called Bing Snapshots. Basically, it offers contextual search just like Google Now on Tap, except that it is ready to be employed by Android users right now. The feature scans what is on the screen, and shows you relevant search results from Bing.
Let's say that you are watching a trailer for a movie on YouTube that looks interesting. A long press of the home button will result in information about the movie from Bing, without you having to leave the YouTube page. You can even purchase your movie tickets using a link from Bing.
Those installing the Bing for Android app have the option of replacing Google Now with Microsoft's search application. If you decide to do this, swiping up from the home button will bring up Bing for Android instead of Google Now. The app is free and is available from the Google Play Store.
Download and install Bing for Android by clicking
here.
source:
Bing
via
TechRadar