Microsoft working on virtual assistant that can answer 'Why' questions, will we see it in Cortana?
11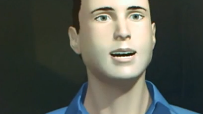 Microsoft's head of research gave a lengthy interview for Bloomberg, hinting that the largest piece of the R&D budget is now going to artificial intelligence, and, to be precise, virtual assistants that can answer 'Why' questions.
That's apparently the hard thing to master, instead of just digging up info to answer a line of leading questions. For example, Microsoft has a smart elevator in store, which can predict which floor are you trying to get to before you've pushed the button, based on your individual habits and conversations with colleagues like lunch plans. Taking you there, for instance, would be an answer to the question "Why would this person want to go to this floor right now?"
It might sound scary, but the research chief claims safeguards are built in, preventing the AI project from connecting individual data with said habits. We hope some of this predictive artificial intelligence work will find its way into Microsoft's upcoming virtual assistant
Cortana for Windows Phone
, though we aren't sure if mobile chipsets and storage will be able to handle the data load to such an extent. Oh, well, give us at least the
simultaneous translation
service, Microsoft, and we'll call it even.