Microsoft working on its own version of Google Glass?
4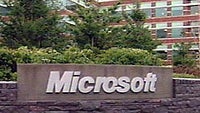 With the wearables market expected to surge over the next few years, Microsoft has decided not to be late to this party too. Even though Windows Mobile was available for years, Microsoft was late to put a stronger emphasis on smartphones, especially of the touchscreen ilk, and that has left the Windows Phone platform struggling against the duopoly twins named iOS and Android.
But the crew in Redmond wants to be among the early manufacturers of connected specs like Google Glass. A published report on Tuesday, the same day that a slew of
new Nokia Lumia branded Windows Phone handsets have been unveiled
, says that prototypes of a Google Glass-type device are being tested by Microsoft. Insiders add that Microsoft is also testing its own smartwatch.
Research firm Gartner expects the wearables market to be a $10 billion business by 2016. The market will include smartwatches as well as connected specs. Most major mobile tech manufacturers are said to be working on a smartwatch. Samsung has already released its Galaxy Gear timepiece to lukewarm demand and just yesterday,
HTC CEO Peter Chou said that his company will be a player
in this niche market. As you might expect, everyone has an eye on what Apple is doing in this field and it is expected that the Apple iWatch will be released sometime in the second half of next year.
According to Daniel Matte, an analyst with Canalys, tech companies need to throw their hat into the wearables ring now before other companies pass them by. He does have at least one concern about the devices being produced, as he worries about the constraints on power that manufacturers will have to deal with when building smaller devices. This, he says, will limit the number of sensors available on a wearable device.
source:
WSJ