Microsoft wants a slice of the market in India as well – claims it will bring "affordable flagships" to the market
34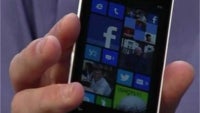 Google announced the
first three handsets to be launched
under the
Android One program
in India today, their prices starting at around $100 off-contract. The search giant's new effort is geared towards helping regional OEMs deliver extremely affordable, but still adequate, devices to emerging markets, which would, in turn, help Google reach the "next 5 billion" mobile users.
Following this move, Microsoft was quick to announce that it, too, will be changing things up a bit in the way it approaches emerging markets. Namely, Redmond intends to drop the Asha line and replace it with its own "First" series of feature phones, which will cost less than $40 (~2443 Rs). Next, it will try and "significantly" lower the price points of its smartphones, which would be an impressive feat, seeing as the Lumia 530 currently sells in India for ~$117 (7199 Rs).
"We aim to push the price point of Windows phones significantly lower - we certainly see that happening on the Android ecosystem - without impacting quality and experience."- Chris Weber, VP of Mobile Device Sales
Whether Microsoft plans to release new devices, specifically designed for the target market, isn't said explicitly, though, we expect that would be the case, since it says it will try to cram some features from its flagship devices into the bottom-of-the-barrel models, in order to increase value and allure. That would definitely be a smart move, as Microsoft says the new offers will be pushed out to the market in India over the next 12-18 months. By that time, Google will have gained some momentum and Redmond will need some extra "oomph", in order to create some hype and grab a slice of the market.
source:
TheEconomicTimes
via
Windows Phone Central