Microsoft touts Nokia Lumia Icon in a couple new video ads
12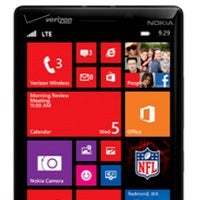 Now that the
Nokia Lumia Icon
is officially official, and soon-to-be available through Verizon, Microsoft shared a couple of ads which we are sure will be gracing the ad space on televisions across the United States in short order.
There is a lot to like about the Nokia Lumia Icon, as we mentioned
in our review of the new Windows Phone
, the camera is stellar, the call quality is solid and it delivers on the consistent Windows Phone experience.
Being a Windows Phone, and more importantly a Nokia, the camera is the Icon's center piece. Microsoft's ads center on camera and video quality themed nicely with winter sports (for those glued to watching the Olympics in Sochi). The first ad is your typical narrated overview of the device. The second one was recorded using the Nokia Lumia Icon.
The pictures and video look great. Are you picking one up?
source:
Windows Phone
(YouTube)