Microsoft to update Arrow Launcher with redesigned cards and Me avatar
4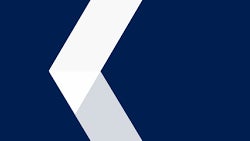 The newest
Arrow Launcher update
is not available for download in the Google Play Store unless you're a beta tester. However, since this is a pretty important update, we thought it would be nice to give you a heads up on what's coming to Arrow Launcher very soon.
If you've been using Arrow Launcher for a while, then you'll be pleased to know that you will soon be able to rest the app's settings to default with a tap of a button. A new option will be added to the Setting menu so that you can reset your Arrow Launcher if you want to start customizing it again from scratch.
Furthermore, the update will change two of the cards that are already available in Arrow Launcher: Calendar and News. Both will be redesigned to match the look and feel of the Android launcher.
The People card will now allow you to see your
Outlook contacts
and let the launcher help you merge duplicate contacts. Also, the folder spacing and layout have received some improvements.
Last but not least, the developers have decided to add the Me avatar, which will enable
Arrow Launcher
users to personalize their first page with a Microsoft Account avatar.
Once again, the new features and improvements released today are only available to beta testers, but some of them (if not all) will be outed to the general public very soon.