Microsoft to no longer require hardware keys on Windows Phone, introducing on-screen buttons a la Nexus?
37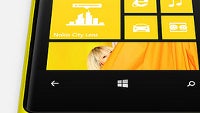 Microsoft might get rid of the hardware requirement for three hardware keys on Windows Phone devices and allow more flexibility for phone makers with the introduction of on-screen buttons. We have first heard the
rumor from Microsoft insider Paul Thurott
, and now The Verge's sources confirm that hardware keys might no longer be required on Windows Phone.
Microsoft however has not settled on a final decision just yet. If it does, the plan could be to drop the requirement for the back, search and Windows Start keys altogether. The replacement virtual buttons are said to be located on the bottom of the display in a black strip, something definitely reminiscent of Android's virtual keys. Currently, Microsoft is allegedly testing out compatibility of this new button layout with existing apps.
This of course brings more clarity. Microsoft is not simply
"killing"
the hardware back button (and all other hardware buttons for that matter). Instead, it might replace them with virtual ones. The move is allegedly dictated by cost as those hardware buttons add up to the bill of materials. Could this also be a move to bring Windows Phone further down in price to match Android? It sounds like one possible reason.
Another interesting suggestion is that Microsoft is doing all those adjustments to lure in
HTC as another key partner in addition to Nokia
. Sales of HTC Android smartphones have stumbled as it has to fight the behemoth Android phone maker Samsung. We've recently heard that HTC is also courted by Amazon, and might have actually agreed to make smartphones for the world's largest etailer.
Microsoft has been slowly but surely loosing the grip on its tight Windows Phone requirements for phone makers. It first dropped the requirement for a dedicated physical camera key (but most Windows Phones still choose to use it).
source:
The Verge
Recommended Stories