Microsoft to discount Touch Covers to $79 on August 30th
7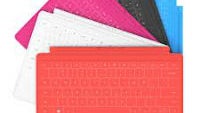 Microsoft just cut the price of both the
Surface RT
and
Surface Pro
tablets, and now it looks like Microsoft wants to really catch the back-to-school crowd by dropping the price of the Touch Cover as well. We've already seen Microsoft looking to capture some back-to-school customers with its new Surface ad in which it took a shot at Apple's iPad (as if any student would try using the iPad as their primary note-taking device without a Bluetooth keyboard).
According to a new report, Microsoft is planning to cut the price of the Touch Cover from $119 to a much more acceptable $79. The price cut is scheduled to go into effect on August 30th according to a leaked inventory listing. Word has it that the pricing will be a permanent change, and not just a sale.
With the Surface RT now down to $349, and the Surface Pro starting at $799, that makes the Microsoft offerings much more appealing from a price perspective. Of course, Windows RT is still not all that attractive to customers, so Microsoft may be hoping to just clear out some inventory before releasing the sequels, which are expected before the end of the year.