Microsoft thinking "very hard" on creating a Windows Phone 8 notification center
45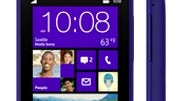 Asked about the lack of a notification center in Windows Phone at the BUILD developers conference, Microsoft's program manager Thomas Fennel, directly said that they didn't have enough time to implement the rumored Notification Center in the WP8 RTM release.
Granted, the Live Tiles now show notifications for missed calls, messages and so on, but there is no unified central place approach for those apps who don't have a tile out, for instance, so we are pretty curious what Microsoft is cooking, and whether the graphics solution will be more unorthodox.
Thomas Fennel's exact words were: "
Because we ran out of time. It's very very important to me… we get tons of feedback from developers that they want something like that as well. I promise we're thinking very very hard on that one.
" Goody.