New feature being tested on Microsoft app will allow a PC to mirror your Android phone's screen
3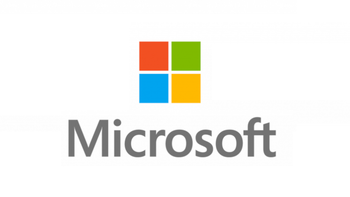 So there you are in the office, tapping away on your PC in an attempt to finish off the Anderson project that your boss wants on his desk today. The future of the firm is at stake; no pressure. But all of a sudden you remember that you had sent a funny message to your pal on WhatsApp and want to see if there was a response. Sure, you could pick up your Android phone and open the WhatsApp app, but what if the boss sees, or a co-worker tattles?
Well, it's a good thing that
Microsoft is testing a new feature
(via
Android Central
) for the Your Phone Companion app available from the
Google Play Store
. Currently, the app gives your PC access to documents, texts, photos and more that are stored on your handset. The software giant's new feature for the app is called
phone screen
, and it uses Bluetooth and Wi-Fi to allow your PC to mirror the content on your Android phone's display.
Phone screen
will be available on PCs running Windows 10 builds 1803 and up, and the computer must support Bluetooth with Low Energy Peripheral mode. To see if your PC does support this, you will need to right-click on the Start icon and tap on Bluetooth. Tap on Radio Driver or Adapter for Bluetooth, double click to Properties and navigate to the Details tab. On the dropdown menu, look for "Bluetooth radio supports Low Energy Peripheral Role," and see if the value is true or false. If it is says true, your PC will be able to support this feature.
Right now, the only Surface device that phone screen works with is the
Surface Go
tablet, although more will be added in the future. And for now,
phone screen
will mirror the screen on only a small number of Android phones:
Samsung Galaxy S8
,
Samsung Galaxy S8+
,
Samsung Galaxy S9
,
Samsung Galaxy S9+
. Again, Microsoft says it will widen this list over time, although any compatible handset will have to run Android 7.0 or higher.