Microsoft starts off its ITC patent case against Motorola asking for a ban on some Android handsets
23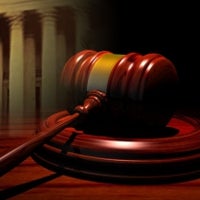 Citing an infringement on patents like email sync or the battery charge indicator, Microsoft led its case against Motorola's Android phones yesterday, asking the ITC judges to ban the imports of several phones in the US.
The legal spat between these two
started late last year
, when Microsoft accused Moto of kidnapping its patents "
essential to the smartphone user experience
", precisely "
synchronizing email, calendars and contacts, scheduling meetings, andnotifying applications of changes in signal strength and battery power
".
The
International Trade Commission seems to be the preferred venue
for mobile industry patent wars these days, due to the much faster verdict process. The six Motorola Android phones that Microsoft asks to be banned from imports in the US are the Droid 2, Droid X, Cliq XT, Devour, Backflip and Charm, with the last four clearly indicating that the case has been filed last year, and not updated since.
Motorola opened a counter-case frontline with Redmond
in its turn last year and, as usual, its spokesperson said it will be "
vigorously defending
" itself against the Microsoft onslaught. At least nobody used the phrase "vehemently deny" this time, for which we are grateful, and the whole thing will probably end up in cross-licensing or undisclosed amount of money exchanging hands. Now that
Motorolans will be Googlers
, this active lawsuit is also a stone in Larry Page's garden, so it will be interesting if the verdict will affect Android somehow.
source:
Bloomberg