Microsoft shows off photos taken with the Nokia Lumia 930 after the Denim update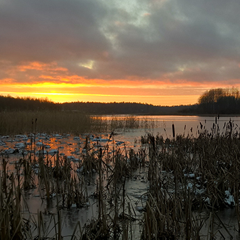 Not long after posting a video teaching users
how to update their Lumia handsets to Denim
, Microsoft also revealed some photos taken with the
Nokia Lumia 930
running the Denim update.
As you may already know, Denim brings important camera enhancements, including new imaging algorithms, a faster Camera app (so you can snap photos quicker), Moment Capture (for 4K video recording on select devices), and Rich Capture (providing simpler ways to use auto HDR, Dynamic Flash, and Dynamic Exposure).
All these improvements allowed the Nokia Lumia 930 - which had a good camera to begin with, though not one comparable to that of the
Lumia 1020
- to produce the images seen in the slideshow below.
As of yesterday,
the Denim update is being rolled out
in China to the following handsets: Nokia Lumia 520, Nokia Lumia 525, Nokia Lumia 526, Nokia Lumia 625, Nokia Lumia 720, Nokia Lumia 720T, and Nokia Lumia 1320. Other markets and other devices (including the Lumia 930) will get the update in waves, and Microsoft says that a wide rollout should start in early January.
source:
Microsoft