Microsoft says Windows Phone has reached "critical mass" for apps
64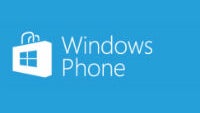 Windows Phone as a platform is growing at quite a solid clip, and the Windows Phone Store has been making pretty nice strides as well. A bit over one week ago, Windows Phone saw the release of
Vine
, and today we saw the release of
Instagram
(beta), and
Waze
for the platform. Now, Todd Brix, Microsoft's General Manager of Windows Apps and Store is saying that in terms of apps the platform has hit "critical mass".
Brix spoke with
WPCentral
recently, and one of his big pieces of evidence in favor of the Windows Phone Store is that out of the top 25 apps on iOS and Android, there is an "85% overlap" with Windows Phone. We would assume that the other 15% are Google apps. We also assume that he means 21 of the top 25 apps are on WP, which is technically 84%, but 85% does sound better.
Brix is also bullish on the quality of the apps available for users in the Windows Phone Store, claiming that the Windows Phone versions often have better review scores than the same apps on iOS. Even more interesting is that the average app rating for the entire Windows Phone Store has gone up from 3.6 to 3.8 out of 5 in the past year.
On the pure numbers side of things, Brix doesn't mention an app total, but does note that there have been 175,000 new app projects started in the App Studio in the past two months, the Store is averaging 10 million downloads per day, and the average user has 65 apps installed on their phones, which is up from 42 apps one year ago.
Windows Phone is definitely on the rise, and it seems inevitable that it will soon be considered the third major mobile platform along with Android and iOS. The apps have always been a source of concern, but even that may soon be a thing of the past if things continue as they have.