Vine breaks new ground, hits Windows Phone before Instagram
12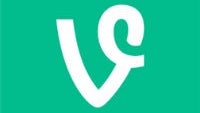 Outside of fun headlines on tech blogs, there isn't really much of a competition between Vine and Instagram. That isn't to say that one service is better than the other, given that Vine is video only, and Instagram is mostly photos. But, in terms of users, Instagram is quite a bit larger than Vine. According to stats in September, there were 150 million Instagram users compared to just 40 million Vine users.
Of course, that 40 million is quite a bit higher than the 15 million users Vine had before the app launched on Android back in June. Those user totals for both services are Android and iOS only, because neither has officially moved to any other platforms, although there have been a few good unofficial Instagram apps on Windows Phone. Now though, Vine has officially come to Microsoft (and Nokia's) platform.
The app looks quite good, although it doesn't have the latest updates that have come to Android and iOS, which allow you to
edit your videos
. Vine for Windows Phone will let you record with the front or rear cameras, comment, and share videos to Twitter or Facebook. The app also has the cool "ghost" feature which makes it easier to create stop-motion animation.
As far as a Windows Phone only feature, Vine does use Live Tiles well to let you know when your followers, or a specific member you follow, posts a new video. Bad news though, this is Windows Phone 8 only, so if you're still on WP7, you're out of luck.
Download:
Vine
(Windows Phone)