Microsoft responds to Apple jabs with an uppercut: not worried about "watered down productivity apps"
62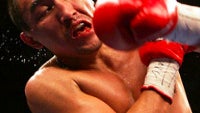 If you follow tech news closely you already know about the latest launches - two days ago two important tablet events happened. First, Nokia unveiled its new tablet running on Windows 8.1 RT and Microsoft started selling its Surface 2 tablets, and second, Apple took the cover off a brand new iPad Air and iPad mini with Retina display. What you might have missed however is the spirit of those events, and particularly of Apple's event.
Apple's veterans presented the new features and products with Tim Cook MCing the show and while the event had a mostly calm vibe, there were quite a few up tempo moments when
various Apple executives including Cook threw jabs at Microsoft
. Apple was particularly vocal when it unveiled its redesigned and updated iLife entertainment and iWork office suites - free for new devices. It was clear that Apple thought this as a direct attack against Microsoft and it even showed a slide of outrage against Microsoft's (quite high indeed) $99 yearly subscription price for Office 365. Let's keep in mind though that mobile Office by Microsoft comes built-in and free with Windows Phone and Windows RT 8.1 devices.
The answer comes almost instantly on the official Microsoft blog. In an ironically named
"Apples and oranges"
piece penned by the outspoken communications VP Frank Shaw, Microsoft makes it clear:
Apple's free-for-new-devices iWork
with Pages (Word equivalent), Numbers (Excel alternative) and Keynote (PowerPoint doppelganger) is not a big deal.
Shaw's answer to Apple's jabs is clear - the Surface was built from the ground up to be good for both play and work, and since Microsoft has the king of office applications and it understands how users work, it delivers the greatest product. Shaw alludes that while iPad might get a free office suite, it's still not made for productivity - it remains a media consumption and entertainment tablet and that's its limit.
Shaw puts it clear and concise in three points:
1. The gold standard in productivity software – Office.
2. Faster and more precise input methods like keyboard/trackpad.
3. The ability to use apps and documents side by side, allowing the comparisons, analysis and synthesis that happens frequently during content creation.
Now you have the other viewpoint. Microsoft takes full pride in understanding productivity (it even wrote a book about it) and it's not worried. And if you want four more reasons why you should go with Surface 2 over the iPad, Shaw does not hesitate to point them all out:
The Surface and Surface 2 are less expensive than the iPad 2 and iPad Air respectively, and yet offer more storage, both onboard and in the cloud.
… come with full versions of Office 2013, including Outlook, not non-standard, non-cross-platform, imitation apps that can't share docs with the rest of the world.
… offer additional native productivity enhancing capabilities like kickstands, USB ports, SD card slots and multiple keyboard options.
… include interfaces for opening multiple windows, either side by side or layered to fit the way most people actually work.
At least on the surface. Should it be? Let us know your thoughts about $99 Office 365 and Surface 2 against the free iWork on new Apple devices.