Updated iWork, iLife and Podcasts apps are now available free on the App Store for new devices
4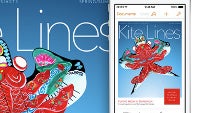 Apple unveiled huge updates to its office suite iWork and entertainment and media iLife with a new design and features, but most importantly - it made all six apps in there completely free for newly purchased devices. The applications, updated with iOS 7 clean and modern looks, are now available on the App Store.
For older devices the $4.99 price for each of the iLife apps and the $9.99 price for each of the iWork apps stays.
There are two requirements for users to get the new applications for free:
The iOS device must have been bought after September 1, 2013
It must run on iOS 7
After downloading the apps free on the new iPhone 5s, we have also tested this on older devices running like the iPhone 5 featuring the same user account and the apps showed free for grabs as well.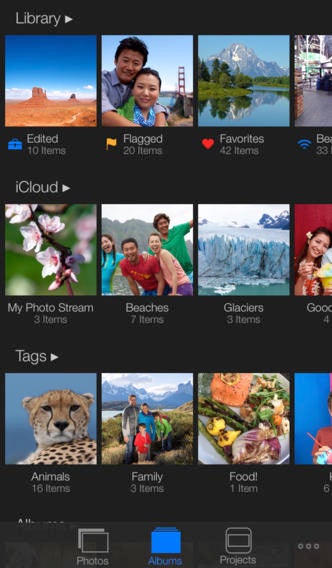 The new iPhoto app
iWork includes Pages (the Microsoft Word alternative), Numbers (Excel equivalent) and Keynote (PowerPoint replacement). Pages has gotten updated looks to fit the new iOS 7 simplistic and clean looks.
"What's great about this is that we're not cluttering the screen with a lot of controls,"
commented on the new app at Apple's yesterday keynote. Numbers and Keynote also get the new design.
iLife on the other hand consists of the iPhoto image editing suite, the iMovie clip composer and Garageband music collaboration and creation tool. The three iLife apps also get the new looks, but it is probably Garageband to get the biggest update as it's now better integrated with iCloud so you can start a song on an iOS device and continue on a Mac or vice versa.
In addition you can also get a new Podcasts app also bumped up to get the new iOS 7 looks.
The download links for the new applications are right below: