Microsoft removes restrictions, opens up Edge for iOS Preview to everyone
3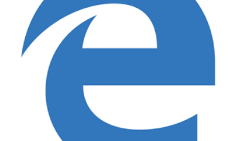 On Thursday, we told you that
Microsoft was going to make its Edge browser available to iOS and Android users
. While the Android Preview version is coming soon, the iOS Preview version was available only for Windows Insiders. The latter is Microsoft's beta testing community. You'll note that we used the past tense. That is because Microsoft has made a change and has now opened up the preview so that it can be installed by all iOS users.
A tweet from Microsoft's Joe Belfiore disseminated on Friday evening revealed the change. To apply for access to the Edge for iOS Preview, you should simply click on the sourcelink. When the web site from Microsoft opens, click on the box marked iOS and type in your Apple ID. You will receive instructions for loading the app within 24 hours. If you have an Android phone that you want to install the Edge Preview on, click the box marked Android from the Microsoft site. By sending in your email address, you will receive a notification when the app is available from the Google Play Store.
With
Continue on PC
, the Edge Preview app allows you to start a browsing session on your mobile device, and pick up where you left off on your desktop.
Hub View
will have you quickly finding your favorites, browser history, and other lists all from one location. With
Reading View,
customizing the content on a website makes it easier to focus on something particular that you're reading from that site.
Yesterday, we also told you that
the Arrow Launcher has been renamed the Microsoft Launcher for Android
. With a swipe to the right, you can find all the news that is important to you from
The Feed
. Also in that section will be your favorite apps, favorite people and recent activities. And similar to the feature seen on the Edge Previews, the
Continue on PC
button allows you to start something on your phone, and finish it using your desktop PC. Install the preview of Microsoft Launcher for your Android phone by clicking on this
link
.
source:
MicrosoftEdge
via
MSPoweruser.com