Arrow Launcher gets renamed to Microsoft Launcher, adds Continue on PC
13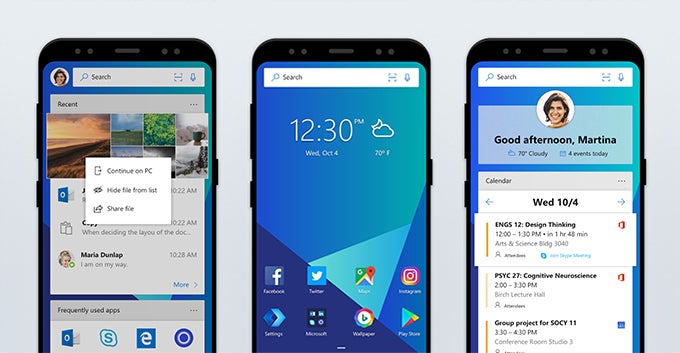 The custom Android launcher market may mostly be cornered by Nova Launcher, but there certainly are other options. And for a while there, one of the better ones — Arrow Launcher — has been actively converting people, thanks to its unique, data-heavy approach to home screen customization.
May it rest in peace.
Okay, not really. The app itself alive and well, but its latest update has brought a major change: its name is now Microsoft Launcher. So in a way, Arrow Launcher is truly gone, swallowed whole by its parent company and assimilated inside its peculiar Android app ecosystem.
But while it's sad to see the Arrow name go, this can also be viewed as a good omen: Microsoft Launcher is a name that gives considerably more credence to the product, and also points towards it being upgraded to a more serious project, rather than just another random Microsoft Garage app.
And apart from the name change, the update also brings a minor redesign to the app with a somewhat cleaner interface. Users can now use the "Continue on PC" feature, which lets them send a photo or link from their phone to their Windows 10 computer. Also, contacts can now be pinned right on the home screen, and users can personalize their in-app gestures.