Microsoft Edge on iOS is official and available for testing now, Android version coming soon
16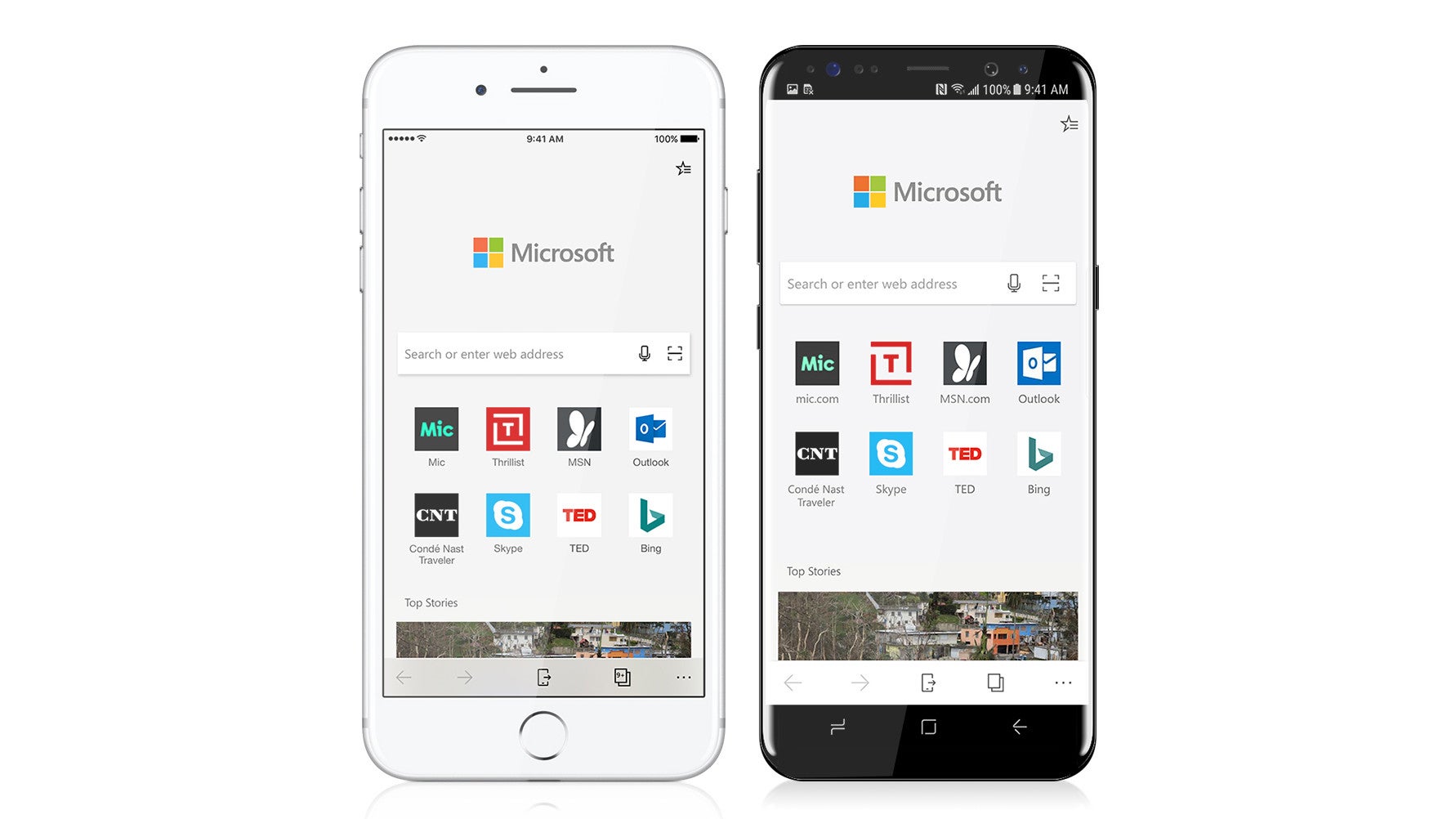 Is this real life?
If you read
yesterday's rumor
that Microsoft will be launching its Edge browser on iOS and Android soon and dismissed it as a pipe dream, we have some bad news for you: it's now official. In a semi-surprising announcement, Microsoft confirmed that a version of its current web browser is available for immediate testing on iOS, with an Android version coming "soon"
And while it basically proves we're living in an alternate, doomed timeline, the new(ish) browser looks like it has a cool idea or two baked inside. First and foremost is the "Continue on PC" option,
which also debuted earlier today
on the Microsoft Launcher, previously known as Arrow Launcher. In essence, it allows to send the current page to your desktop and, well, continue there. In fact, Microsoft has deemed the feature so important that it gets its own dedicated button next to the back, forward, and refresh ones.
Features that have crossed over from Edge on Windows include Reading View (which is pretty much your standard no distractions mode) and Hub View, which is a collection of all your bookmarks, your reading list, your history, and your downloads.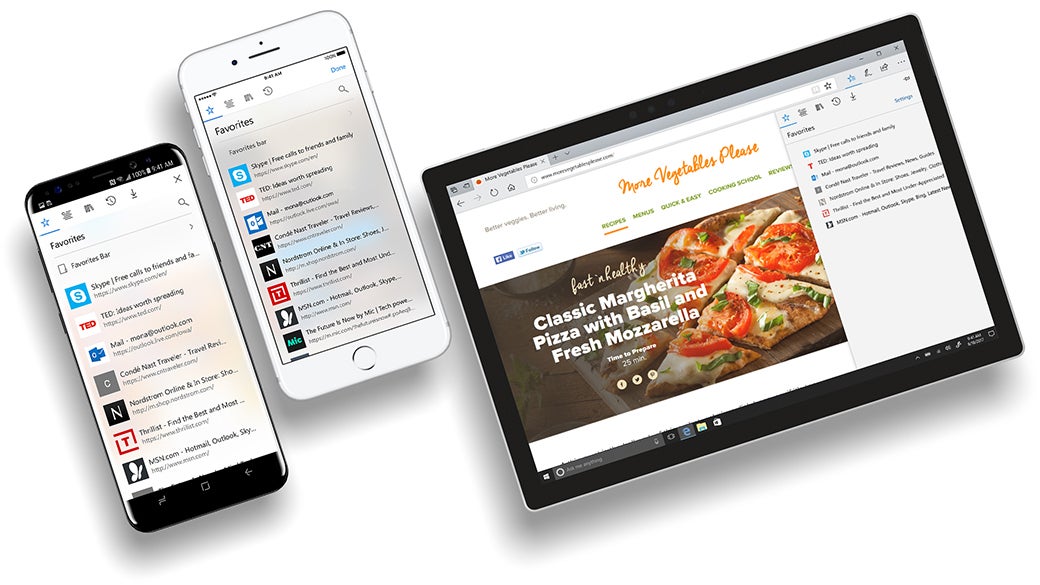 Edge's Hub View in action
Of course, it wouldn't be a good port without the ability to sync your data between devices, so Microsoft naturally allows its users to do so. Right now, the feature is limited to favorites and reading list, but passwords and Microsoft Store purchases are said to be coming at a later date as well.
People interested in trying out need to go through a few hoops: the preview is currently only available for Windows Insiders (which is what Microsoft calls its volunteer beta tester community), and also only to those ones currently residing in the United States. And lastly, in order to install the app on you iOS device, you'll need to link your phone to your PC via a somewhat convoluted process involving your Microsoft account, your phone number, and at least one app install.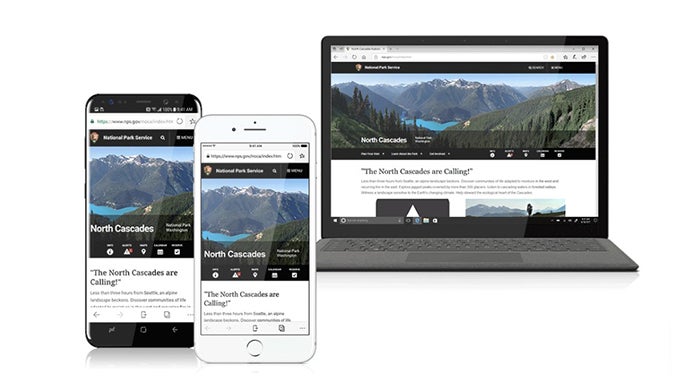 Continue on PC may be just a fancy name for webpage syncing across devices, but we'll take it
It's worth noting, however, that this isn't the vanilla Edge experience: the iOS version of the app will make use of Apple's WebKit rendering engine, while the Android version will use Chromium instead. Or in other words, the mobile Edge apps are mostly a skin overlaid on top of each platform's respective default browser, meaning you shouldn't expect any browsing speed increases, for example.
But what Microsoft seems to be betting on is a different browsing experience than the default one, and also one that is tightly connected with the rest of the Microsoft ecosystem — in fact, this reveal and the rebranding of the Arrow Launcher share an announcement, which once again displays the company's changing attitude towards its competitors' platforms (not that Windows 10 Mobile is competitive anymore).