Microsoft puts HTC Titan III rumors to rest
11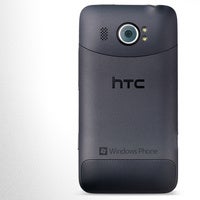 A few days ago,
rumors regarding the existence of an HTC Titan III
surfaced on the web, sparked by a survey that was part of the Xbox Live Rewards program. The survey asked users what smartphone among the ones listed they were most excited about, and an HTC Titan III was one of the possible answers.
Now, although it would have been nice to to see HTC launching a successor to the
Titan II
, that isn't likely to happen anytime soon. Microsoft has clarified that the confusion was caused by a typo, which has already been corrected.
Still, that doesn't entirely cancel out the possibility of HTC launching a Windows Phone 8 handset with a screen worthy of having the Titan moniker attached to it. The chances of that happening, however, are very slim right now. For the time being, HTC aficionados will have a couple of WP8 offerings to choose from, namely the
HTC Windows Phone 8X
and
HTC 8S
.